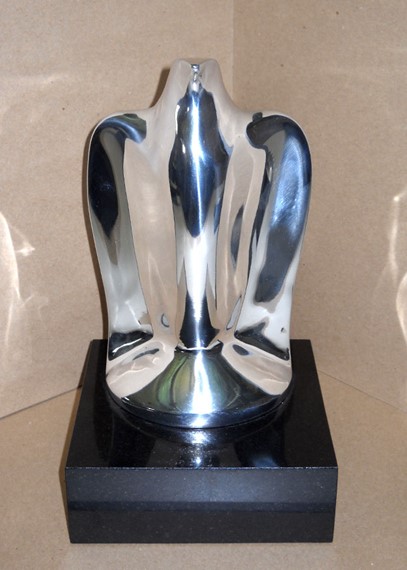 About this Award: 
The AFS Ray Witt Award was established to recognize work related to marketing cast metal components and management of metalcasting facilities. The intent is to recognize work that is likely to result in both immediate and lasting benefits for the cast metals industry.
Marketing: The award is designed to honor work that is aimed at increasing the size of the metalcasting industry and help insure long-term profitability and sustainability of metalcasting manufacturing. New developments and innovations that have the potential to transform the market for metalcastings include casting design innovations, development of new markets for castings, conversions to castings from other processes and developments that remove barriers inhibiting casting applications.
Management: The award is also intended to honor management-related presentations that have the potential for information, ideas, knowledge, processes or technologies to have a positive impact on the metalcasting industry, supplier or customer communities to move the industry toward higher levels of efficiency. In this area, presentations on plant management, human resources, finance, safety and other management issues are eligible. 
Nominations: Nominations must be made through the AFS technical committees and should be based on project steering committee recommendations. Official nomination should be submitted from the chair of the sponsoring AFS Technical Division using the official nomination form. 
Previous Winners
| Award Year | Title | Paper No | Author (s) | Nominating Division |
| --- | --- | --- | --- | --- |
|   |   |   |   |   |
| 2020 | Integrated Computational Materials Engineering (ICME) Tools for High Performance Cast Aluminum Component Developments  | 17-017 | Qigui Wang, Paul Jones, Yucong Wang, Dale Gerard  | Aluminum & Light Metals Division |
| 2019 | What Impact will 3-D Metal Printing Have on Investment Casting?  | 18-109 | Thomas Mueller  | Molding Methods & Materials |
|   |   |   |   |   |
| 2016 | Design Considerations for Three Dimensional Printed Cores and Molds | 15-086 | Kip Woods, Sairam Ravi  | Molding Methods & Materials |
|   |   |   |   |   |
| 2013 | Management Decision Making & The Cost/Benefit of Multiple 100% Inspections |  12-049 | Theodore Schorn  | Engineering Division  |
| 2012 | Understanding Quality in Aluminum Castings  | 11-013 | Geoffrey Sigworth  | Aluminum & Light Metals Division |
|   |   |   |   |   |
| 2010 | The Coming Boom in North American Casting Demand from Renewable Energy Applications | 07-099 | M. Swartzlander, D. Hays  | Marketing Division  |
| 2009 | Magnesium Vision 2020, a North American Automotive Strategic Vision for Magnesium  | 08-156 | G. Cole | Magnesium Division |
| 2008 | Competence Development for Improved Visual Inspection Effectiveness | 07-127 | Theodore Schorn  | Engineering Division  |
| 2007 | An Overview of the Chinese Metalcasting Market  | 06-073 | M. Swartzlander  | Marketing Division  |
| 2006 | GM Resin Selection Process for the Precision Sand Project  | 05-171 | L. Stahl, D.J. Couture  | Molding Methods & Materials |
| 2005 | Tools for Developnig a Fact-Based Marketing Plan  | 04-093 | R. Bake  | Marketing Division  |
| 2004 | Measuring and Reducing Appraisal Costs in the Foundry  | 03-065 | Theodore Schorn  | Engineering Division  |
| 2003 | Applications of Austempered Cast Irons  | 02-084 | K. Hayrnen, K. Brandenberg, J. Keough  | Cast Iron Division  |
| 2002 | Metalcasting Engineering Systems: Harnessing the Benefits of Metalcasting | 99-120 | J. Tirpak, R. Rarrara, V. Olmstead  | Marketing Division  |
|   |   |   |   |   |
| 2000 | Ergonomic Issues in the Gray and Ductile Iron Foundry Industry  | 97-142 | T. Fredericks, S. Ramrattan, L. Bringelson  | Cast Iron Division  |