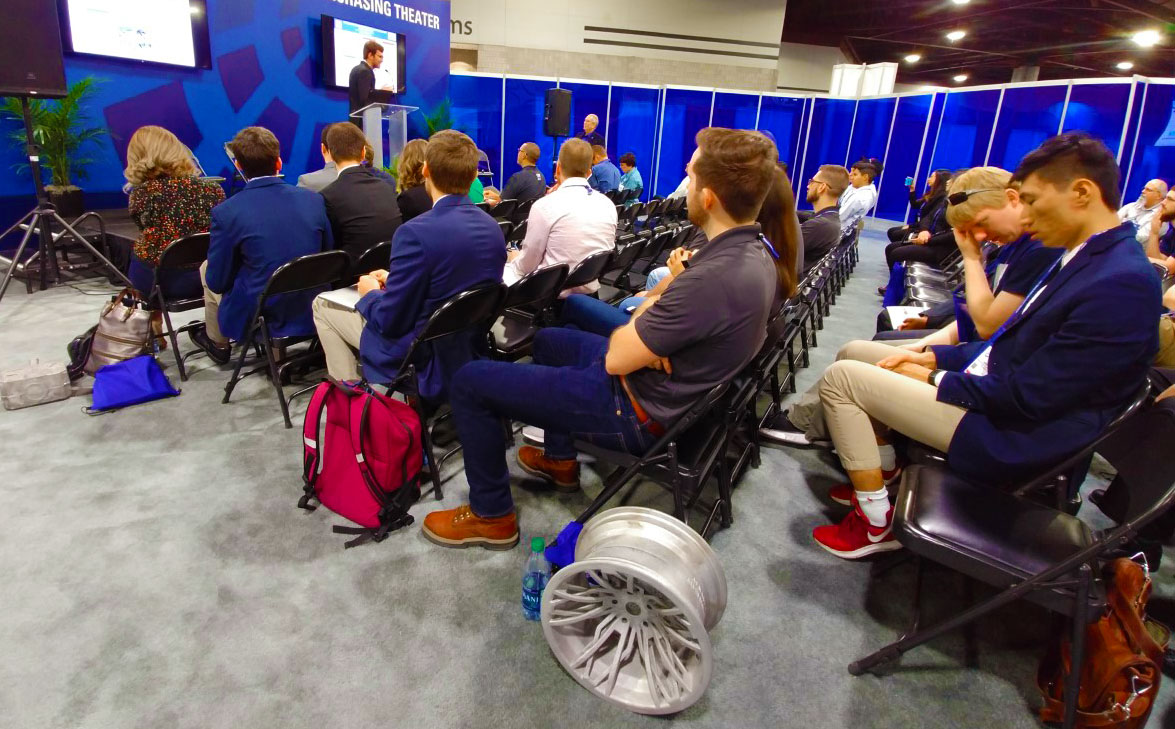 Make your mark in the industry's original casting research scholarship competition.
The IJMC-FEF Student Research Competition empowers undergraduate college students to showcase their metalcasting research projects at CastExpo 2022. Winners will earn scholarships and be published in the International Journal of Metalcasting, a valuable step in students' careers!
All eligible submissions will be judged by a leading panel comprised of the AFS Research Board and officers of the AFS Technical Council. Up to $4,000 in total scholarships from AFS will be awarded.

Qualifications
The IJMC-FEF Student Research Competition is open to North American citizens who are undergraduate students currently enrolled in metalcasting-related programs at FEF-certified and affiliated schools. Students must be registered with FEF, have a current student membership with AFS, and be enrolled in the current academic year. The project must represent current or recent undergraduate-level work performed by the student(s) in metalcasting technology or molten metal processing. Each student may enter only one submission. 
All presenting students receive free registration to CastExpo 2022, April 23-26, 2022, in Columbus, Ohio.

Participation & Presentation Guidelines
Deadlines and presentation instructions will be announced soon.
| | |
| --- | --- |
| Judging Criteria  |       Points |
| Technical Content—completeness of work, interpretation of work,  and results, analysis, discussion, references/bibliography. Sufficiency of data to validate conclusions. | 40 |
| Relevance—relevance and applicability of the research to the metalcasting industry. | 25 |
| Innovation—originality of ideas, concepts or approach.       | 25 |
| Presentation—overall style is effective. Information is concise and logically organized. | 10 |
| Total                                         | 100 |
QUESTIONS? Contact: Bo Wallace, Senior Technical Associate, American Foundry Society at bwallace@afsinc.org.