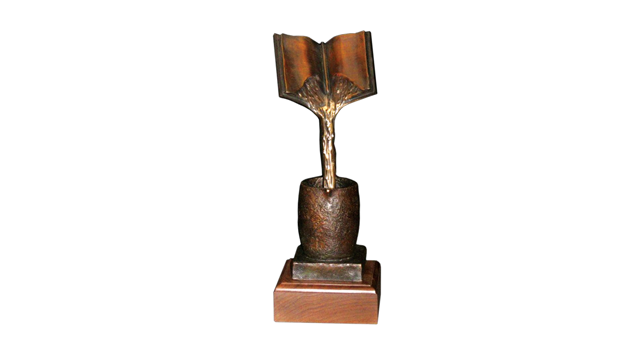 About this award:
The AFS Applied Research Award recognizes the Principal Investigators of AFS-funded research projects and the companies that collaborate with them to transfer research and technical development to the metalcasting industry and actively apply research on the factory floor.
The emphasis of this award is on practical research that directly addresses pressing technical problems faced by metalcasting facilities, the speed with which the research is transferred into shop floor applications, and the collaborative role in developing and implementing technology.
Nominations must be made through the AFS technical committees and should be based on project steering committee recommendations. Official nomination should be submitted from the chair of the sponsoring AFS Technical Division using the official nomination form.
Applied Research Nomination Form
Previous Winners (Principal Investigator and Steering Committee Chairman):
| | | | | | |
| --- | --- | --- | --- | --- | --- |
| Award Year | Research Project | Paper No: | Principal Investigator | Steering Committee Chair | Sponsoring Division |
| 2023 | Turbulent Gating Effect on C89833 | 21-110 | Andy Shea |   | Copper Div. |
| 2022 | Quantifying Casting Quality Through Filling Conditions | 20-051 | Dan Hoefert | Adam Kopper | Aluminum & Light Metals Div. |
| 2021 | Powered Sweeper Crystalline Silica Exposure Study | N/A | Jason Lang & Jacob Persky | Fred Simpson | Environmental, Health & Safety Div. |
| 2020 | Prediction and Control of Distortion in Permanent Molds | 19-209 | Lynn Ferguson | David Neff | Aluminum & Light Metals Div. |
| 2019 | None |   |   |   |   |
| 2018 | Influence of Mn and S on the Properties and Microstructure of Cast Iron - Phase 1 & 2 | 14-079 / 14-031 | Richard Gundlach | Leonard Winardi & Matt Meyer | Cast Iron Div. |
| 2017 | Permanent Mold Casting of a Structural Component from Al Alloy 206 | 15-081 | Yemi Fasoyinu, David Weiss, Jiten Shah, Rob Bailey | Aluminum Perm. Mold Committee | Aluminum & Light Metals Div. |
| 2016 | Optimizing Mechanical Properties of Cast Aluminum Alloys by Molten Metal Treatment Phase 1 & 2 | 11-053 | David Schwam | David Neff | Aluminum & Light Metals Div. |
| 2015 | Ultrasonic Testing Gage R&R Study | 11-029 | Robert Tuttle | Alastair Davidson | Steel Div. |
| 2014 | Identifying, Implementing and Sustaining Energy Savings | 13-1597 | James Wiczer | Brian Reinke | Engineering Div. |
| 2013 | None |   |   |   |   |
| 2012 | Investigation of Cracking of Copper-Bismuth Alloys | MC Vol. 100 Iss. 7 July 2010 | Kumar Sadayappan | Jeff Sorenson | Copper Div. |
| 2011 | Heat Treatment Parameters to Optimize Mechanical Properties of Pressure Infiltrated Cast Aluminum Based Metal Matrix Composites | IJMC 2011 Vol. 1 | Adam Loukus | Mike Black | Aluminum & Light Metals Div. |
| 2010 | Operator Interface Logic Development for Lost Foam Process Modeling | 06-034(11) | Ken Williams  | Jerry Barendreght | Lost Foam Div. |
| 2009 | Effects of Bismuth & Selenium on the Properties of Red Brasses | 02-148 | Kumar Sadayappan | Not Applicable  | Copper Div. |