Women in Metalcasting is an AFS shared interest group focused on providing a platform for women in the industry to develop avenues for networking, mentorship and the sharing of ideas, experiences, and best practices that will benefit members both professionally and personally.
Members benefit from access to regional and national programming, networking and mentoring opportunities, professional development webinars, online community and a robust searchable member directory.
Programming: Educational programming in conjunction with Metalcasting Congress/CastExpo is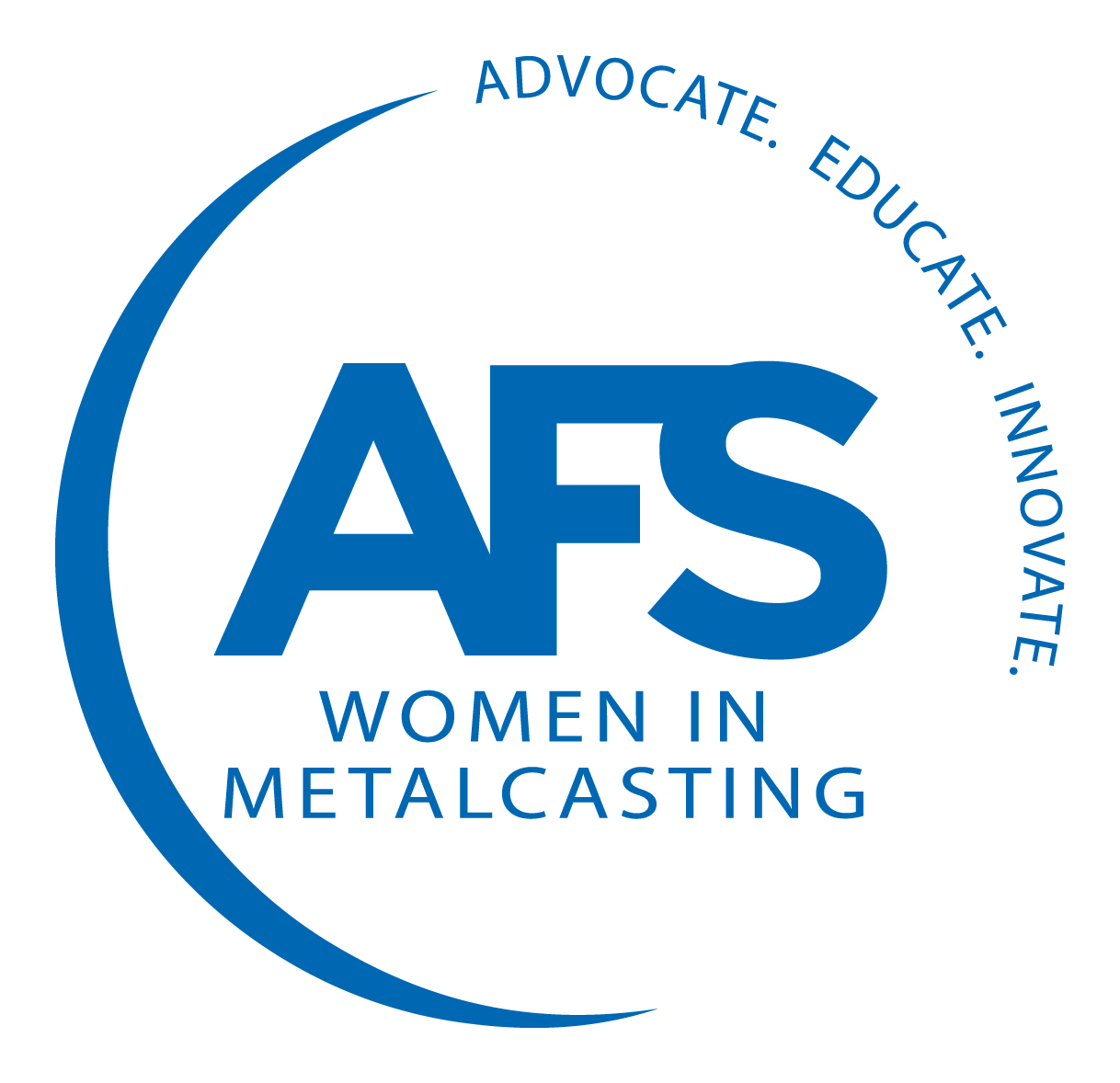 provided to promote diversity and the advancement of women in leadership positions.
Networking & Mentoring: Opportunities are available to come together for networking and mentorship. Meet-ups are organized in conjunction with AFS regional chapter meetings and conferences and industry-related events. A networking breakfast is held annually in conjunction with Metalcasting Congress/CastExpo.
Professional Development: Women in Metalcasting members are exposed to an assortment of opportunities in conjunction with regional and national events that will further their expertise and knowledge on an array of subjects important to women in the metalcasting industry as well as enhance their leadership skills.
Online Community and Member Directory: Women in Metalcasting can connect online through CastingConnection, AFS' private social network. The Women in Metalcasting network provides a discussion board, library and searchable members directory.
WIM Award for Excellence: Women in Metalcasting presents the WIM Award for Excellence to a person who has been an exceptional leader, champion, mentor and/or role model for women in the industry. The nomination deadline for the 2023 WIM Award for Excellence is January 2, 2023.  Click here to download the nomination form. 
Women in Metalcasting Newsletter: The Women in Metalcasting Newsletter informs and inspires on a quarterly basis with WIM related news and events.
See what it means to be a part of Women in Metalcasting. Join Today! Email Katie Matticks, Senior Project Manager, for more information.
---
Sponsorship Opportunities:
If you would like to gain visibility to a growing demographic in the metalcasting industry, please consider supporting Women in Metalcasting activities. For more information on supporting WIM through sponsorship, please contact Kim Farrugia at kfarrugia@afsinc.org.
New WIM Annual Sponsorship Program - $1,500
This annual sponsorship would be a one-time investment with exposure in multiple places for a one-year period. Deliverables include:

• Linkable company logo on main WIM landing page (12-month endless visibility)
• Company logo on 8 minimum WIM promotional emails (6,400 impressions)
• Company logo on a thank you slide at each of the 4 WIM Webinars (150 impressions)
• Company logo on each quarterly WIM Newsletter (3,200 impressions)
• Company logo on a thank you slide at the WIM Educational Track at Metalcasting Congress 2023 (40 impressions)
• Company logo on the WIM promotional flyer displayed at many AFS events/conferences and included in the new AFS Corporate Member packet.
• Company logo on AFS Social Media channels promoting WIM

Examples of Logo Visibility Areas:
Women In Metalcasting Webpage
WIM Webinar Social Media Promo
AFS Women in Metalcasting Hosts AFS Members Only Webinar
Women in Leadership: Strategies to Drive Change
June 2022 WIM Newsletter
WIM Breakfast Sponsorship at Metalcasting Congress 2023 - $600
WIM Breakfast taking place at the Metalcasting Congress 2023 event on April 26th in Cleveland, OH. Visibility would be to over 120 Women in Metalcasting professionals. Deliverables include:

• Company logo on directional signage to the WIM Breakfast
• Company logo on the welcome sign at the WIM Breakfast
• Company logo at each table on the tri-fold centerpiece at the WIM Breakfast
• Company logo on a thank you meter panel placed on the WIM Breakfast stage
• Company name mentioned as a thank you during opening comments at the WIM Breakfast
• Opportunity to contribute items for the swag table at the WIM Breakfast
• Recognition on the Metalcasting Congress 2023 event app by the WIM Breakfast listing
• Logo in Metalcasting Congress program Guide
---
Contact:
Katie Matticks, Senior Project Manager
kmatticks@afsinc.org
847-824-0181 ext. 294
---
Sponsored by: