Manufacturing Day is your day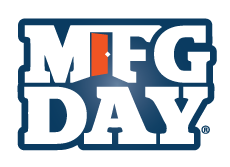 Are you passionate about spreading the positive message of metalcasting? Manufacturing Day is your chance to open your doors to the public and educate on the importance of metalcasting. It's also your opportunity to demonstrate to younger workers that metalcasting can be a great career. 
Register your event with the Manufacturing Day website here.
Manufacturing Day is a great platform to remind your community that you are providing important jobs. You can even invite members of your local media to gain publicity for your business. Above all, the most important detail to remember is that Manufacturing Day is fun for you, students, and your community. 
Manufacturing Day 2020 is Friday, Oct. 2. Check out how AFS Corporate Members celebrated Manufacturing Day 2018 by clicking here.
Steps metalcasters can take to prepare for Manufacturing Day
Think about the type of event you want to host

Will you conduct a metalcasting demonstration?
Will you host a plant tour?
Will there be a presentation on careers in manufacturing?
Will it be all the above?

Register your event with the Manufacturing Day website
Encourage local schools to attend your event

Fill out the template listed below and send it to schools in your area.

Set up stations for your activities
Assign roles to your team members

Tour/welcome guides
Photographer
Setup/supplies
Speakers
Foundry-in-a-Box volunteers

When students arrive, break them up into smaller groups

Your welcome guides will show each group which station they will begin their day with.
Decide ahead of time how long you want each group to stick with a station.
Keep groups to your established timeline so students can flow easily from one station to the other.

Have fun!

Manufacturing Day is a celebration of the industry and an opportunity to shed misperceptions. By connecting with future generations, manufacturers are proactively working towards shrinking the skilled labor shortage and recruiting the next wave of metalcasters. 
Click here to download a PR & Media Check List for Manufacturing Day.
Talking points you can use during your Manufacturing Day event
Click here to download metalcasting facts and tidbits.
Metalcasters in the U.S. are predominately small businesses.
About 75% of domestic metalcasters have fewer than 100 employees.
Metalcasting is a $44.3 billion industry in the U.S. alone, employing nearly 200,000 people.
Every dollar spent in manufacturing, including metalcasting, generates $1.37 in economic activity, more than any other major economic sector.
Metalcasting supports non-manufacturing jobs up and down the supply chain, from mining to warehousing, as well as engineering, financial, and legal services.
The industry has career paths in everything from engineering to sales to business management and offers well-paying jobs for post-college and post-high school graduates.
You are seldom more than 10 feet away from a casting.
In 2018, more than 2,700 MFG Day events were held across the United States.
 
Template for a letter you can send to local schools, elected officials, and the media
Inspire the next generation of metalcasters by inviting local schools, elected officials, and the media to attend your Manufacturing Day event.
Click here to download a news release template you can use to encourage participation. 
How to conduct a metalcasting demonstration (Foundry-in-a-Box)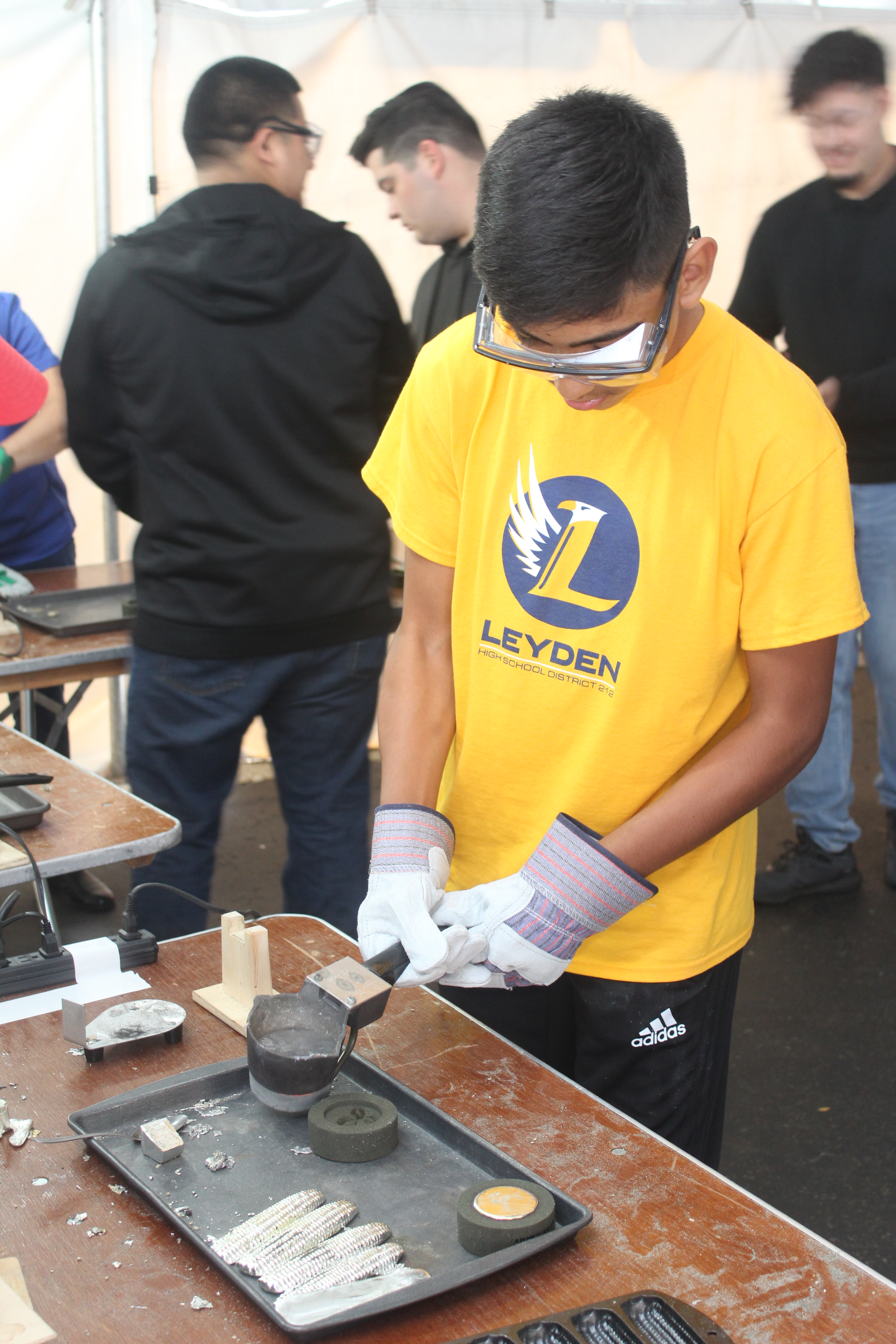 It's easier than you think to conduct your own metalcasting demonstration for Manufacturing Day. You may already have everything you need.
To conduct a metalcasting demonstration, you'll need safety clothing and equipment, safety practices, tin, a hot pot, patterns, K-BOND molding sand, and cleaning/finishing tools. 
You can find the full list of safety equipment, materials, and safety practices by visiting www.afsinc.org/demonstrations-foundry-box.
You can also view the following videos to see how others have conducted their own metalcasting demonstrations.
Interested in purchasing a finished Foundry in a Box kit? Contact Trent True at Kent State University for details. 
 
Tell Your Story!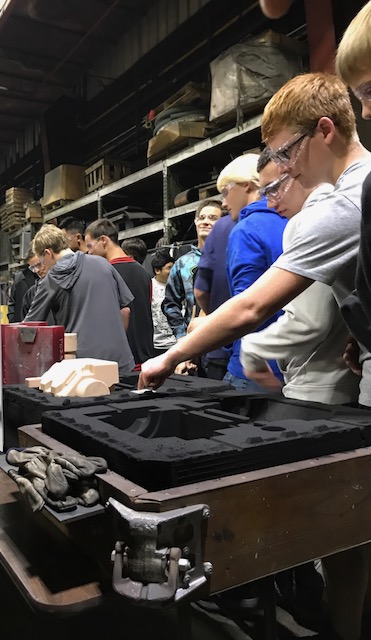 On Manufacturing Day, the first Friday of every October, AFS works with metalcasters and suppliers to open their facilities and share the excitement of metalcasting with high school and junior high students.
When students tour foundries and metalcasting suppliers, they learn first-hand about the nearly 200,000 jobs in our industry. They also gain an appreciation for the importance of castings, as they learn that they are seldom more than 10 feet away from a casting. For many, it's an experience they won't soon forget.
It is the commitment of AFS, through its Strategic Plan, to see a growing number of metalcasters participate in MFG Day each year. This is how Manufacturing Day happened at one AFS Corporate Member.
MFG Day at AFS Headquarters
AFS opens its own office on MFG Day, hosting hundreds of students from Illinois, who speak with industry professionals, and gain the wonderful hands-on experience of pouring their own casting using Foundry in a Box. State legislators, school superintendents and administrators, and other officials have also attended, learning about metalcasting. 
A National Movement
In 2018, more than 2,700 MFG Day events were held across the United States, representing the broad scope of manufacturing industries. As a result, several hundred thousand students learned more about manufacturing.