The AFS Institute now presents the best of foundry education via Foundry E-Learning, delivered directly to your computer or device. Each module can be completed in 20 to 40 minutes, including quizzes and a mini-test at the end to reinforce your new insight and skills.
Two Convenient Options
The time for foundry training is now! For a free, 20-minute demonstration, or to get started, contact Jen Christian at jchristian@afsinc.org or complete this form.
The Best in Foundry Education
The AFS Institute recently invested $1 million to develop the world's most comprehensive and current foundry education curriculum, hosted on Absorb's state-of-the-art Learning Management System (LMS).  AFS Foundry E-Learning captures and conveys all of the skills development and insight of our classroom education in a digital format that is perfect for today's business needs.
All the Right Course Modules
Select modules that best meet your needs from the following categories: 3D Sand Printing, Aluminum, Cast Iron, Coldbox, Copper, Defect Analysis, Gating & Riser Design, Green Sand Molding, Introduction to Metalcasting, Lean Manufacturing, Lost Foam, Mechanics for Heat Treatment, Nobake Molding and Coremaking, Permanent Mold, Purchasing Castings, Sand Testing, Steel, and Safety.
*Several modules offered in Spanish
The AFS Foundry E-Learning program has helped us dramatically shorten the learning curve for supervisors and engineers new to the foundry industry. It's also a good refresher and reference for those with more experience. The modules are a great way to supplement and fill in the gaps of in-house training practices. 
Rocco Bara, Chief Foundry Engineer, Victaulic
The Foundry E-Learning modules are now a part of the learning and development process for key positions within our production and quality departments. The modules' content and examples provide consistency for the building and the transferring of knowledge, with seasoned and new workers in specific areas of the operations.
Glenn Huneycutt, Division Training Manager, Charlotte Pipe and Foundry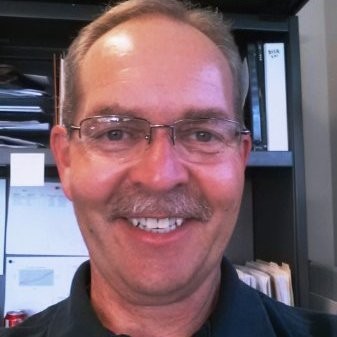 An Investment that Pays Off
These and many other foundries have found that investing in their employees leads to higher productivity, morale and casting quality. AFS Foundry E-Learning is the most convenient and affordable may to invest in your employees' training.
Premier online foundry education is here now and costs much less than you might think. Don't delay. For information or a free, 20-minute demonstration, contact Jen Christian at jchristian@afsinc.org or complete the form at the bottom of this page.