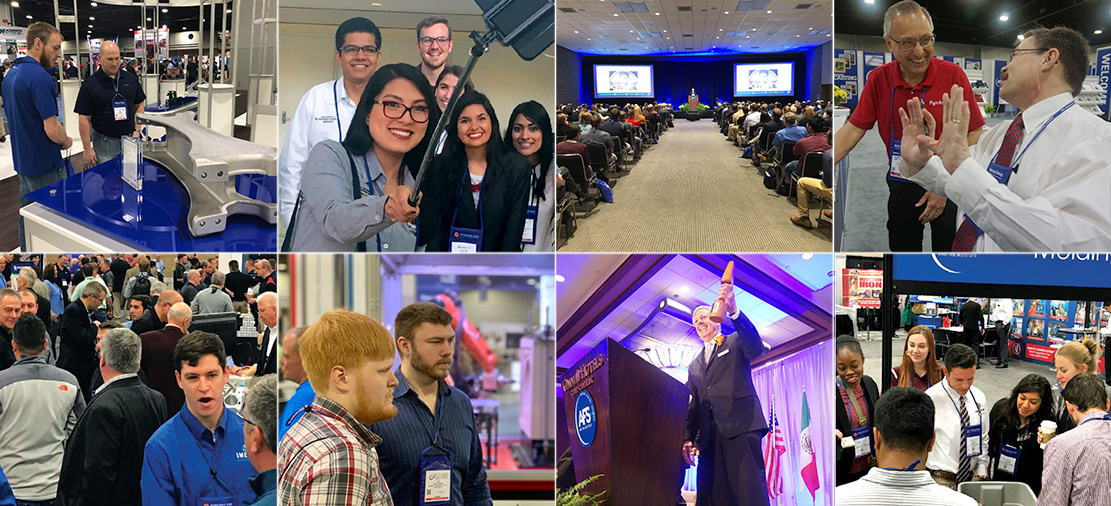 Metalcasting Congress 2021 | April 12-22, 2021 | Streaming Live & On Demand
You belong at METALCASTING CONGRESS
This is where our industry comes together.
For 125 years, Metalcasting Congress has shaped the future of foundries, bringing together a worldwide community of professionals who aim to grow their businesses and their careers. From new employees to longtime veterans, Metalcasting Congress attracts people with a wide range of roles and job titles, including:
Business owners
Buying agents
Casting purchasers
Consultants
Design engineers
Plant engineers
Equipment suppliers
Manufacturing managers
Metalcasting executives
Office support
Production managers
Professors 
Quality managers
Raw material suppliers
Sales managers
Service suppliers
Students
Supervisors
Supply chain personnel
Technical services employees
To join the thousands of industry professionals who attend Metalcasting Congress, click here.
To connect with this audience by reserving an exhibit or sponsorship package, click here.