The American Foundry Society announced today that Brian Began will join AFS on Oct. 25 as Vice President, Metalcasting Technical Services. Began comes to AFS from his current employer, ASM International.
Began brings a strong technical and business background to AFS, including: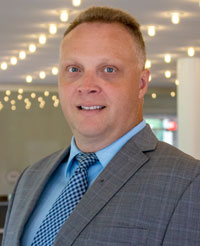 23 years in key roles with AFS Corporate Member Foseco Inc.
Materials science degree from Case Western Reserve University
MBA from Ashland University
Green Belt in Six Sigma from the University of Akron
Vice Chair, AFS Technical Council
Past Chair, AFS Aluminum & Light Metals Division
Extensive scholarly activity, research papers and presentations
"Brian's exceptional technical background, strong administrative skills, and deep familiarity with AFS will allow him to hit the ground running in serving AFS members and advancing the technical success of the metalcasting industry," said Doug Kurkul, CEO of AFS.
AFS also announced that Steve Robison, who has served AFS and its members with distinction for 26 years, will remain with AFS in a part-time capacity through June of 2022. "We are grateful to Steve for his years of distinguished service, as well as his commitment to a seamless transition and seeing through AFS's portfolio of important research projects," Kurkul added.
At the AFS Technical Council, Began will step away from his Vice Chair role under Chair Dave Weiss (Eck Industries). Adam Kopper (Mercury Marine) will move up to Vice Chair and Tim Hoyt (Allied Mineral Products) will move up to Secretary.
The American Foundry Society is a dynamic technical and advocacy organization that serves and represents the $44 billion metalcasting industry. AFS is the only association serving the entire industry, including all metals and processes, with a three-part focus on advocacy, education, and innovation. AFS also publishes Modern Casting and Casting Source magazines and presents Metalcasting Congress and CastExpo, the largest metalcasting trade events in North America. Founded in 1896, the organization is based in Schaumburg, Illinois, with an advocacy office in Washington, D.C. More information is available at afsinc.org.