Fifty professionals and students from across the U.S. and Mexico attended the annual FLM Meeting this week in Mankato, Minnesota, hosted by Dotson Iron Castings, Oct. 15-17. It was the largest gathering of Future Leaders of Metalcasting in the past several years.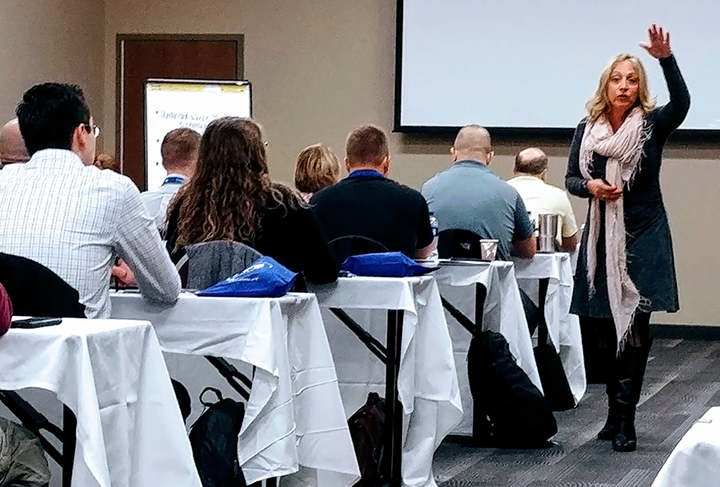 Attendance was so high much of the event had to be held at the nearby Verizon Center.   
The meeting provided an opportunity for new and upcoming industry leaders to share workplace ideas, discuss challenges and learn from each other and several experts. AFS President Jean Bye, president and CEO of Dotson, gave an insightful talk to FLM members about reinvesting for the future, and talent management expert Margaret Graziano of KeenAlignment held an interactive training session on 21st century leadership.
Additionally, Dotson employees led small groups on tours of the facility. Between sessions and tours were opportunities for FLM members to network.
The meeting wrapped up with an exciting outreach event at a local elementary school. Thirty-four fifth-graders from Jefferson Elementary School in Mankato made their own castings during a Foundry in a Box demonstration led by FLM members.
Interested in being involved with Future Leaders of Metalcasting? Email Cathy Potts, AFS Director of Human Resources & Administrative Services, at cpotts@afsinc.org for more information.