Metalcasting Congress 2020 HOTELS & TRANSPORTATION
HOTELS
Maps of hotel locations and local attractions at bottom of page.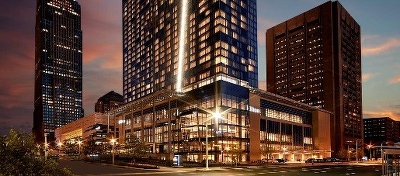 Hilton Cleveland Downtown – Headquarter Hotel 
SOLD OUT
100 Lakeside Avenue East, Cleveland, OH
Phone: 216-413-5000 ext. 1 (group code of AFSM)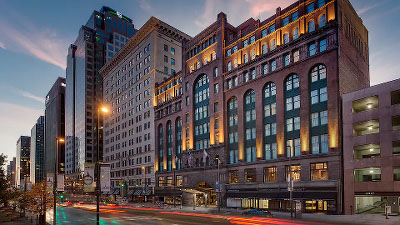 Hyatt Regency Cleveland
420 Superior Avenue, Cleveland, OH
CLICK HERE FOR HOTEL RESERVATIONS
Room Rate: $185 Single/Double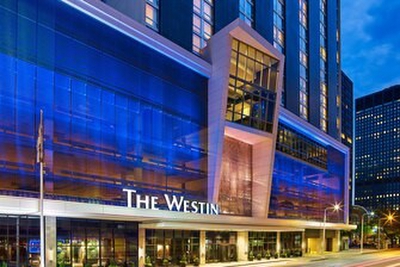 Westin Cleveland
777 Saint Clair Avenue NE, Cleveland, OH
Room Rate: $179 Single/Double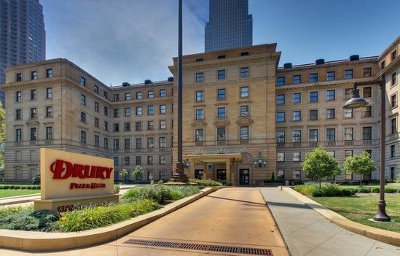 Drury Plaza Hotel Cleveland Downtown
1380 East Sixth Street, Cleveland, OH
Phone: 800-325-0720 (group number 2336924)
Room Rate: $174 Single/Double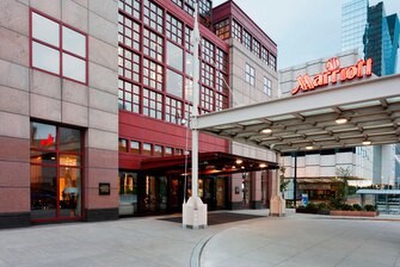 Cleveland Marriott Downtown at Key Center
1360 West Mall Drive, Cleveland, OH
Phone: 404-659-1400
Room Rate: $189 Single/Double
The cutoff date for room reservations is March 30, 2020 by 5:00 p.m.
Unauthorized Hotel Offers for Metalcasting Congress and CastExpo
Unfortunately, it is now common practice for unauthorized companies to claim to be official housing providers for trade shows and other large events, including Metalcasting Congress and CastExpo. Usually called "room poachers," these companies target exhibitors and attendees with aggressive emails or phone calls claiming to offer supposed discounts on hotel rooms or incorrectly stating that room blocks are nearing or at capacity. Please note the American Foundry Society, Metalcasting Congress and CastExpo ARE NOT affiliated with third-party travel agents, wholesalers or other outside agencies claiming to offer hotel reservations.
To book a hotel for an AFS event, exhibitors and attendees should use the resources provided to them at AFSinc.org or through other official AFS communications. AFS works directly with hotels to reserve rooms that are conveniently located and meet our quality standards. In exchange for booking large room blocks, hotels offer reservations at a discount, and AFS also receives other considerations that in turn benefit our exhibitors and attendees.
If you receive an email or other communication from a company you suspect is unaffiliated with AFS or its events, please contact us.
How room poaching works (or doesn't)
"Poaching" is carried out by third parties that seek out major conventions and trade shows and solicit hotel reservations from people or businesses they expect to attend. Often, these solicitations include scare tactics intended to make people believe hotels are sold out many months in advance.
Unfortunately, booking a room through a poacher can lead to outrageously costly cancellation fees, bad accommodations far from the event site, or, worst of all, being charged for a room that hasn't been reserved at all.
Unaffiliated companies
The following companies ARE NOT affiliated with the American Foundry Society, Metalcasting Congress or CastExpo. Please note, this is not a comprehensive list, and it is regularly updated.
Corporate Booking Services – CBS International
Global EXPO LIST
Global Housing Services, Corp.
Prodataleads.com
Travel Group Partners / TGP Marketing Corp.
TRANSPORTATION
Cleveland Hopkins International Airport (CLE)
Fly into Cleveland
Located within Cleveland city limits and 12 miles from Downtown
50 nonstop markets with 150 daily nonstop departures
9 air carriers including American Airlines, Delta Air Lines, Jet Blue, Southwest, United Airlines and Air Canada
Low fares due to the addition of new service from ultra-low-cost and low-cost airlines
More than 7,000 public parking spaces on premises
$2.50 fare to Downtown Cleveland using the RTA Red Line direct from CLE
There are a number of options to get downtown from the airport:
The Rapid, part of Cleveland's RTA transit system, can take you from the airport to Tower City downtown (Tower City is just a short walk to the Hilton)

RTA's Airport Station is on the lower lever of the airport's terminal complex. Take the elevator or escalators near the center of the ticketing and baggage claim levels to reach it
It costs $2.25 to get downtown and takes less than 30 minutes
Runs from 4 a.m.-12:30 AM every day

Ace Taxi: 216-361-4700

A fleet of Ace taxicabs are parked 24/7 along the outside curb of baggage claim
While in Cleveland you can preorder a taxi here or call 216-361-4700

Track your cab on their website, estimate your fare and pay your fare as well

CLE Taxicabs are the airport's dedicated taxicabs

Look for the taxi entrance at the orange wall on the south end of baggage claim (adjacent to carousel 11) and pick one up there
Flat rate structure is based solely on mileage
Runs 24/7

Lyft and Uber are also options to get from the airport to downtown
To get around town, RTA has a number of free trolleys that loop around different areas of downtown and the HealthLine goes down Euclid Avenue.
MAPS OF THE AREA