The only leader in American history to serve both as Secretary of State and CIA Director, Mike Pompeo, will deliver the keynote address and respond to attendee questions at Metalcasting Congress 2024 in Milwaukee. His topic, certain to be of keen interest to everyone in the metalcasting supply chain, will be "Leadership in Uncertain Times."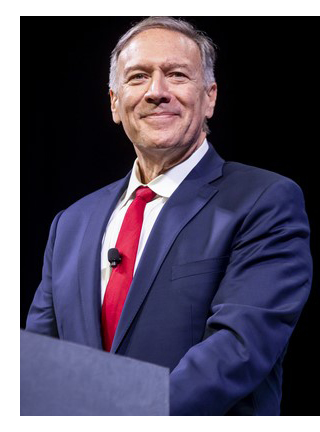 Former Secretary Pompeo's keynote address will be on Tuesday, April 23, from 10:30 to 11:30 a.m. CT at Milwaukee's Baird Center. The American Foundry Society (AFS) will present Metalcasting Congress on April 23 through noon on April 25. The exhibit show floor will be open on April 24 and 25. Exhibit sales will open in October and general registration will commence in November.
Secretary Pompeo graduated first in his class from the United States Military Academy at West Point in 1986. He served as a cavalry officer in the U.S. Army, leading troops patrolling the Iron Curtain. He later graduated from Harvard Law School, having served as an editor of the Harvard Law Review. Following a decade of work in aerospace and energy-production equipment, he was elected to the House of Representatives. Becoming America's most senior spy at the CIA, he championed American values. Then, as the 70th Secretary of State, he helped to craft U.S. foreign policy based on our founding ideals that put America first.
During his tenure, America became a massive energy exporter and a force for good in the Middle East with real peace cemented in the Abraham Accords. The largest human rights gatherings ever held at the State Department occurred under his leadership. He is also author of the book "Never Give an Inch: Fighting for the America I love."
Metalcasting Congress will also include more than 60 technical and management education sessions, research briefings, the casting buyers-designers track, a Hoyt Lecture featuring Mike Lenahan (Badger Mining), presentation of major AFS awards, and the IJMC-FEF Student Research Competition. All members of AFS's 45 student chapters and key professors will attend at no cost.
AFS is committed to advancing member success and sustainability, industry stewardship, policy advocacy, promotion of castings, talent development, and fostering technical innovation. Those wishing to get involved in AFS are encouraged to contact Doug Kurkul, CEO, at 202-294-1479.
---
The American Foundry Society is a dynamic technical and advocacy organization that serves and represents the $46 billion metalcasting industry. AFS is the only association serving the entire industry, including all metals and processes, with a three-part focus on advocacy, education, and innovation. AFS also publishes Modern Casting and Casting Source magazines and presents Metalcasting Congress and CastExpo, the largest metalcasting trade events in North America. Founded in 1896, the organization is based in Schaumburg, Illinois, with an advocacy office in Washington, D.C. More information is available at AFSinc.org.