The American Foundry Society (AFS), North America's largest and most influential metalcasting association, today announced the results of its Quarterly Metalcasters Outlook Survey for the first quarter of 2021.
After a challenging year for most metalcasters in 2020, the survey found that 69 percent of responding foundries saw sales increase over the past 90 days. Only about one in 10 foundries saw orders decline. Similarly, more than 70 percent of foundries have a positive outlook for the coming year and less than 12 percent anticipate sales declining over the next 12 months. The responses are consistent with AFS economic projections pointing to a 19 percent increase in casting sales to $44.0 billion in 2021.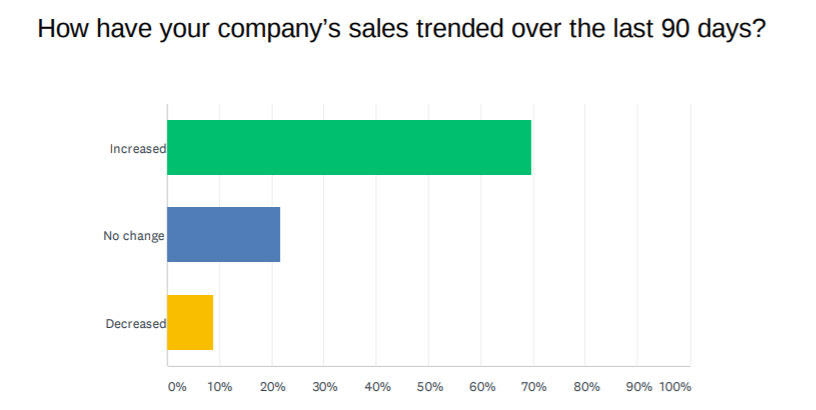 On the employment front, 61 percent of foundries expect to increase their head count in the coming months, to reflect rising demand for castings. Fulfilling those plans likely will present a challenge. For the second quarter in a row, responding metalcasters ranked Labor Shortages as their number one concern. Rising to second place, compared to sixth place in the November survey, was Raw Material Costs. Tied for third were concerns related to Labor Costs and EPA-OSHA Regulatory Matters.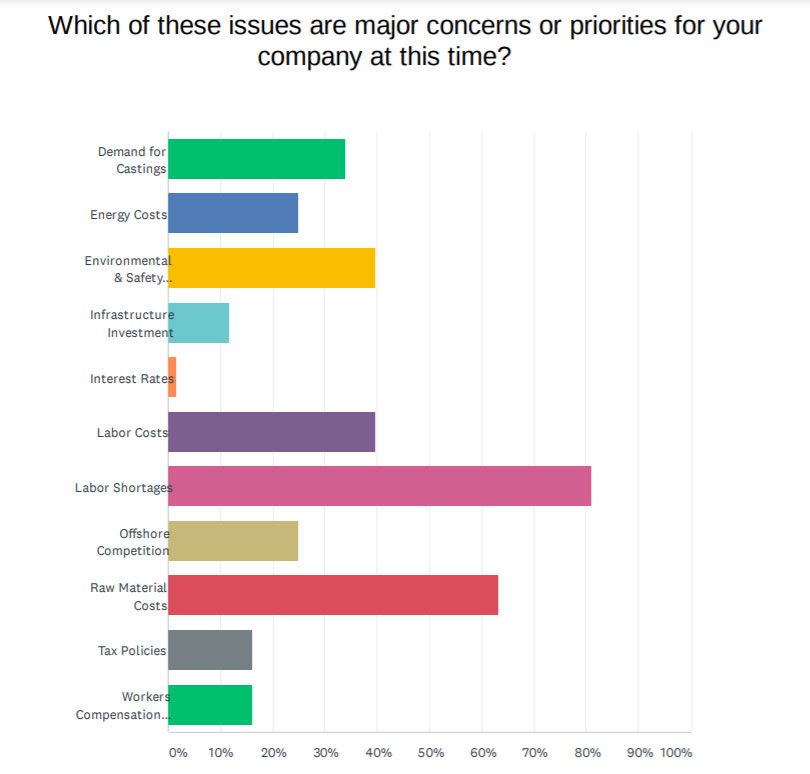 AFS is partnering to help metalcasters attract workers to the $44 billion foundry industry through initiatives that include a Metalcasting Careers Video, Melting Point magazine for students, Student Research Competition, college student chapters, free first-year individual memberships for graduating seniors with AFS student memberships, free passes for students and Key Professors to Metalcasting Congress, and a variety of points of collaboration with the Foundry Educational Foundation.
"AFS continues to advocate in Washington for public policies that encourage technical and vocational education as extremely viable options," said Doug Kurkul, CEO of AFS. "Metalcasting directly employs more than 160,000 persons and offers great career opportunities for those with the right skills and abilities."