The American Foundry Society welcomed Youngstown State University (Youngstown, Ohio) as its newest student chapter.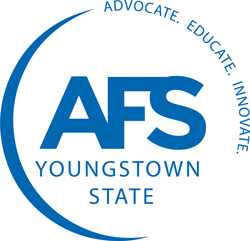 The AFS Board of Directors approved the university's application to establish a chapter during the board's Nov. 28 meeting. YSU joins 38 other colleges and universities throughout the U.S., Canada and Mexico to host an AFS Student Chapter.
For information on AFS student outreach, click here or email Katelyn Stanek, AFS student chapter liaison, at kstanek@afsinc.org.