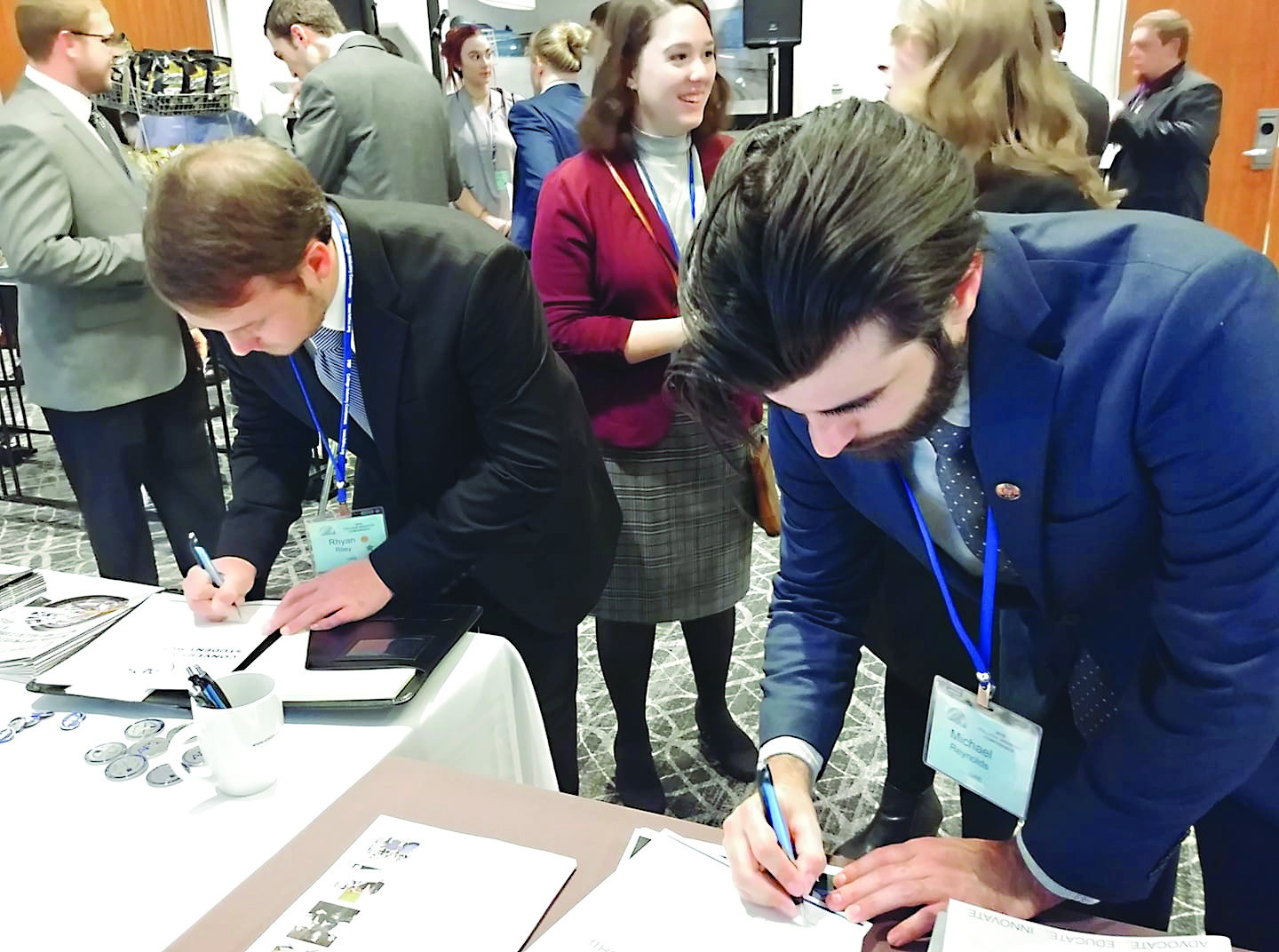 The next generation of metalcasters gathered at the Foundry Educational Foundation's College Industry Conference in Chicago Nov. 15-16.
The annual event attracts promising students at FEF schools who are looking for careers in metalcasting. Prospective employers meet with the students, many of whom come away with internships or job offers.
AFS collaborated with FEF on the conference, awarding AFS board member Dr. Russ Rosmait (Pittsburg State University) with the AFS-FEF Outstanding Professor Award. Andrew Rose of Penn State University was presented with a scholarship from Modern Casting magazine.
AFS staff members Katie Matticks, Katelyn Stanek, Bo Wallace, Tyler Buchenot, Joe Costin and Doug Kurkul were on hand to welcome AFS student chapter members, encourage students to use their free first-year individual memberships after they graduate, ensure they are aware of Future Leaders of Metalcasting and Women in Metalcasting, and sell AFS metalcasting books. They also briefed FEF Key Professors on timely AFS programs.
AFS and FEF also will be working to continue growth in the number of students who attend CastExpo and Metalcasting Congress.