In an exciting development for AFS, the AFS Cupola Committee held its first ever Advanced Cupola Concepts Seminar Oct. 10 at McWane Ductile Foundry in Coshocton, Ohio.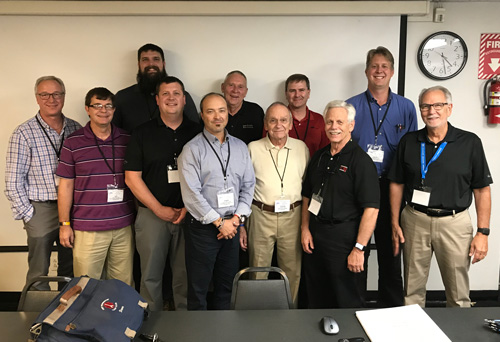 Cupola operators from around the country gave high marks to the seminar. The feedback from the conference revealed attendees thought they learned vital concepts going far beyond those shared at the committee's basic cupola operation class, which has been offered for many years.
A team of cupola experts led the class, covering all aspects of cupola construction, operations and process control. The seminar was at full capacity.
These experts included David Kasun, Kuttner LLC; Brent Buchcuski, United Refractories; Angelo Petruccelli, Allied Mineral Products; Dan Weiskopf, Neenah Foundry Co.; Alex Croll, Waupaca Foundry-Tell City; Lyle Heberling, Iron Casting Research Institute; Bruce Blatzer, consultant (ICRI retired); Gene Ritchie, Ritchie Melting Consulting; and Charles Graf, Miller & Company.