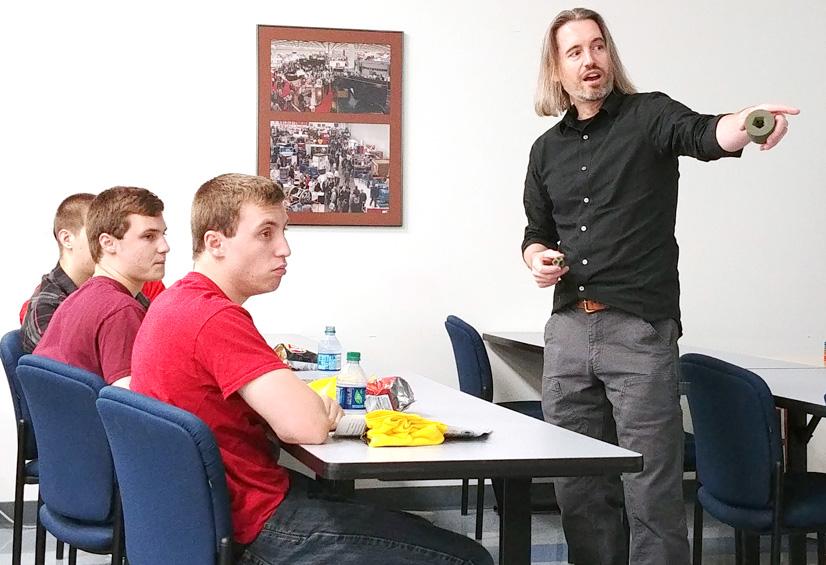 After pouring molten metal during the American Foundry Society's Manufacturing Day open house Oct. 5, a student had a predictable reaction.
"This is really cool," he said.
Students from near AFS headquarters and from the South Side of Chicago agreed.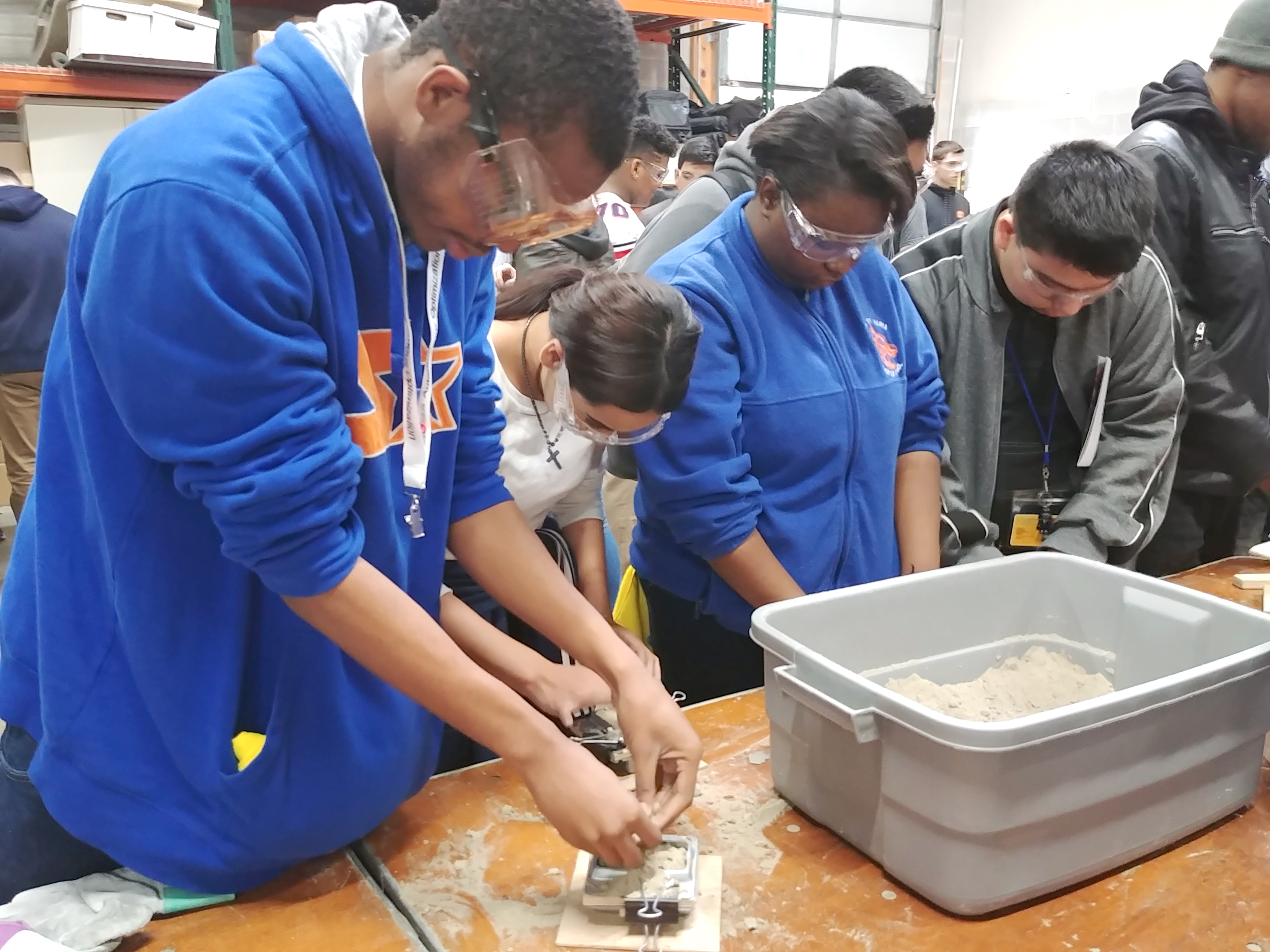 Ranging in age from elementary to high school, the students visited the AFS headquarters in Schaumburg, Illinois, as part of Manufacturing Day, the annual celebration of modern manufacturing. During their stop, they made their own castings, took in industry exhibits, and saw a presentation from Matthew Cummins, artist in residence at the Museum of Science and Industry (Chicago). Illinois State Sen. Laura Murphy also visited.
"I want to plant seeds," said Cummins, who showed students a bronze casting of a metal atom. "Now there's a student who has the idea that the atoms arrange themselves into patterns. They might use that 10 years from now."
Murphy even took part in the festivities, pouring her own casting.
"Manufacturing impacts every single thing that we do in our lives," Murphy said. "People don't realize the importance of what manufacturing brings to the comforts of our day-to-day living."
Metalcasting has a key role in that day-to-day living. It can also provide fulfilling careers, something that was not lost on the educators who brought students to the AFS event.
"Manufacturing Day is huge. As a technology teacher it's important for us to put a different spin on what manufacturing is in America. It's very different from the impression of 50 years ago," said Dan Ludwigsen, a tech teacher at Hersey High School in Arlington Heights, Illinois. "It's so high-tech and there's so much knowledge that students have to learn and get exposed to, and there's such a wide future for them if they continue on."
Let's watch a live pour during #MFGDay18 https://t.co/Z7eNmABYz1

— American Foundry Society (@AmerFoundrySoc) October 5, 2018
Eric Race, a teacher at Wheeling High School (Wheeling, Illinois) echoed that.
"These are awesome opportunities for them to go into as a profession," he said.
That, after all, is one of the key points of Manufacturing Day. As teachers would know, if you reach students at the right time, you might be pointing them in the direction of a lifelong career.
"It's wonderful for all the kids," Murphy said. "The kids are what we do it all for. It's wonderful. It's so appreciated that you guys expose all the kids to this opportunity as well, because most kids would never have the opportunity to see what you're doing here."
Check out how AFS Corporate Members celebrated Manufacturing Day by
clicking here
.