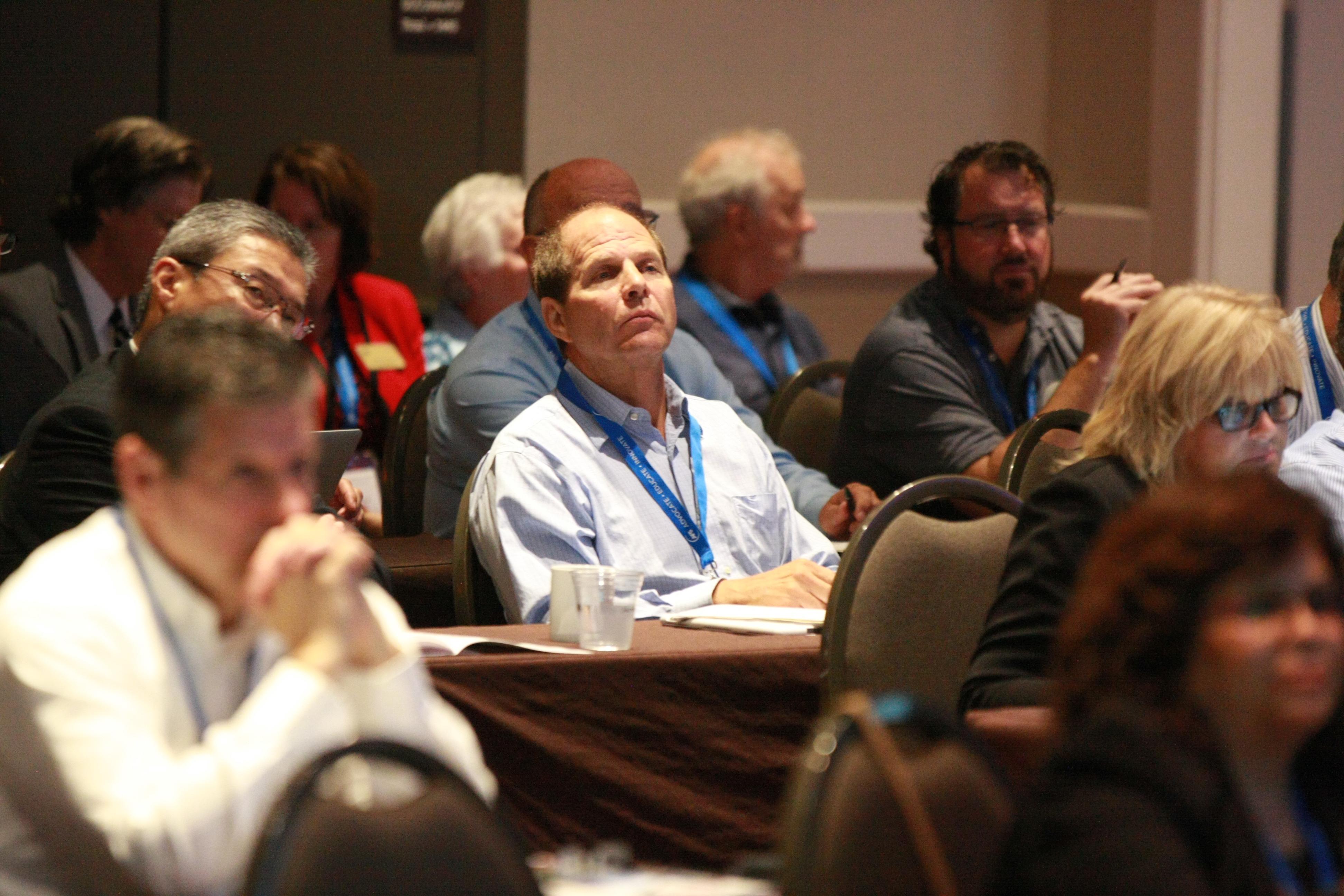 Foundry leaders from seven countries spanning three continents gathered in Amelia Island, Florida, Sept. 16-18 for the 2018 AFS Foundry Leadership Conference.
Attendees expressed enthusiasm for the content of the event. As one said, "Innovation and disruption were terrific! Economics and political policy discussions are always useful."
Peter Reich, AFS vice president and director of Laempe Reich, led a panel on the state of the global metalcasting industry that the audience particularly appreciated. The panelists included Brad Muller of Charlotte Pipe, Atsushi Naga of Sinto, Dr. Carsten Kuhlgatz of HA, and Denny Dotson of Dotson Iron Castings.
The conference featured talks from in-demand speakers, a golf event chaired by Mike Didion (Didion International Inc.), roundtables, networking, and awards presentations.
Attendance was up for the third year in a row.
For the presenters, innovation and insights were the orders of the day.
Stephen Shapiro, author of 24/7 Innovation, gave a high-energy talk about the importance of being on the leading edge of business strategy. The ideas in Professor Luke Williams' international bestseller, Disrupt: Think the Unthinkable to Spark Transformation in Your Business, were brought to life with his presentation on disruptive innovation. Prominent journalist Byron York gave briefings from behind the scenes of Washington, D.C., while economist Gus Faucher, a regular in national media outlets, provided an engaging look at economic issues that affect metalcasting.
Executives and other leaders also heard policy briefings and presentations from AFS shared interest groups.
A highlight of the conference was the presentation of the James P. Keating Founders' Freedom Award. Bradford D. Muller (Charlotte Pipe and Foundry Company) and Eric R. Meyers (Oil City Iron Works Inc.) each received this honor for their contributions to the foundry industry in the field of government affairs.
Wrapping up the event was the announcement of next year's conference location and date: the Grand Traverse Resort and Spa, Sept. 22 to 24, 2019, in Traverse City, Michigan.