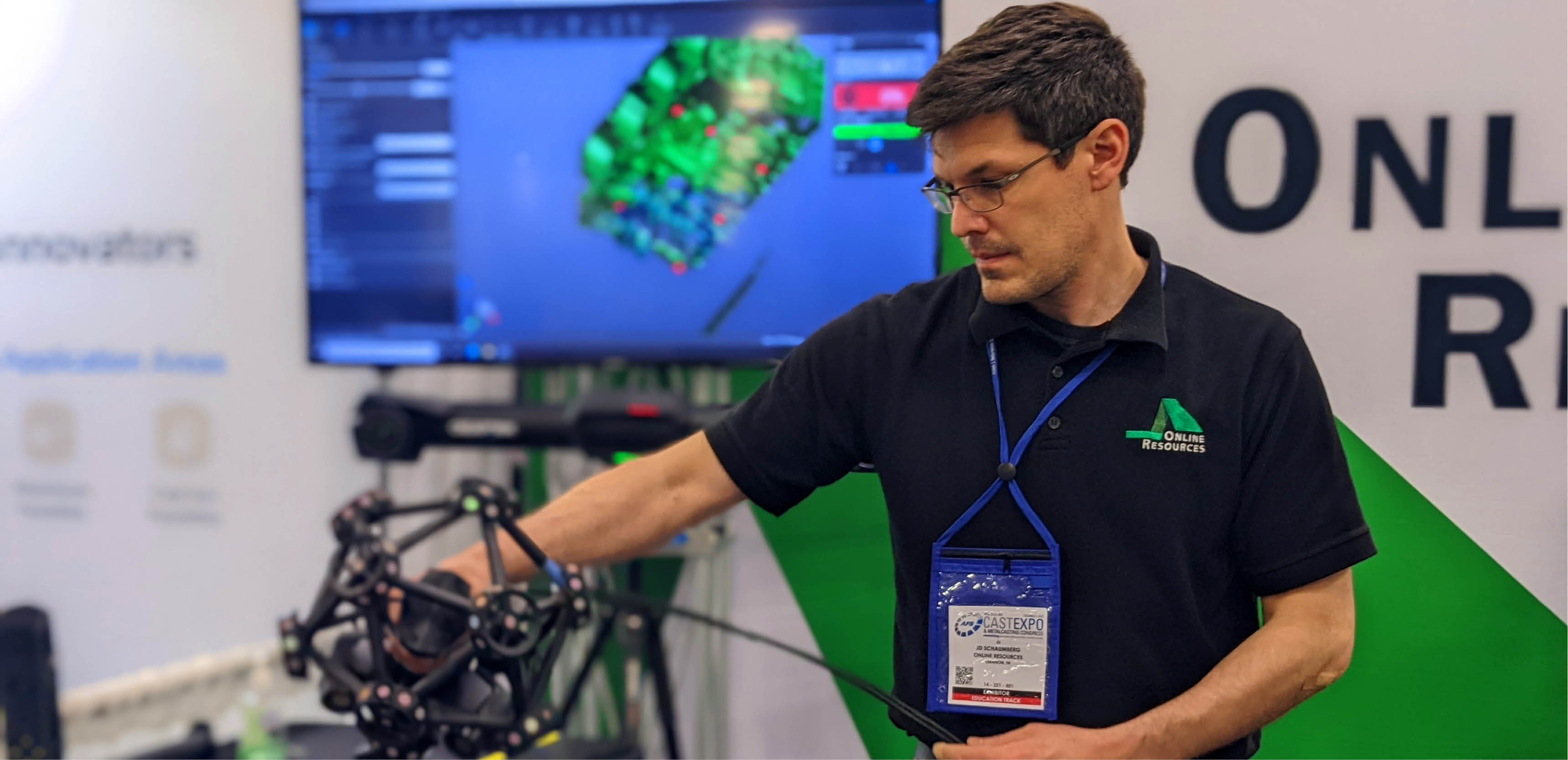 Metalcasting Congress are where casting designers, buyers, and OEM representatives will find sessions aimed at their needs, including 3D printing, sourcing, life cycle analysis, and more. Popular Casting Designers & Buyers Track sessions take place right on the exhibit floor near the Cast in North America (CINA) pavilion, featuring the continent's leading foundry exhibitors.
---
Cast In North America (CINA) Exhibits
Meet with North America's leading metalcasters at Metalcasting Congress! Representing a wide variety of metals and processes, Cast in North America exhibits will showcase the latest foundry services and capabilities, and reps will be available to answer your questions.
You're also invited to bring our own blueprints (BYOB) to foundries exhibiting in Cast in North America. Show your casting drawings and machining drawings to representatives from North America's leading foundries, and they'll verify foundry capabilities, feasibility, costs, and material options.
---
Training for Casting Designers and Buyers
The Casting Designers & Buyers Track at Metalcasting Congress provides hard-to-find training for engineers, supply chain pros, and OEM representatives. Led by experts in their fields, these cutting-edge sessions are included with general admission and are presented on the show floor, near the Cast in North America pavilion.