Keynote Speakers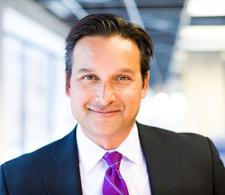 Outthink the Competition
April 27, 2019, 10:30 a.m.
Kaihan Krippendorff will serve as the opening keynote speaker at CastExpo 2019, April 27-30, in Atlanta. Krippendorff is the founder of the Outthinker Roundtables with a reputation as a thought-leader and battle-tested consultant. He is a sought-after keynote speaker on the topics of business strategy, growth, transformation and innovation.
Krippendorff will speak to CastExpo attendees on April 27 at 10:30 a.m. about thriving in today's era of fast-paced technological change. Known for his ability to turn difficult concepts into easy-to-understand ideas, he has energized businesses and individuals all while generating over $2.5 billion in revenue for many of the world's most recognizable Fortune 500 companies.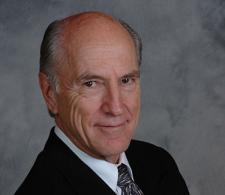 The Meritocratic Ascendance of Cast Iron from Magic to Virtual Cast Iron
April 28, 2019, 10:30 a.m.
Unlike democracy, where selection criteria target equality between the category members, meritocracy means equality of opportunity rather than outcome. The world of sports is meritocratic as winning is crucial (imagine democratic basketball with players conforming to the national-average-height). So is the world of materials, as materials compete solely on performance. Cast iron, a longevous material going back to the 5th century BC, survived in the materials competition based on merit. Ferrous alloys evolved from jewelry, to architectural, to culinary, to the high-tech materials used in modern applications. To remain competitive, cast iron had to be intricately connected to the knowledge-journey of humans.  It started with empirical knowledge transferred from the tribe shaman to his successor ("magic") continuously evolved to reach the scientific stage of integrated simulation of current metalcasting processes, including the output of microstructure.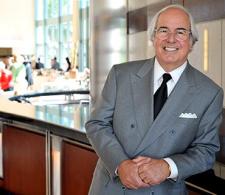 Catch Me If You Can
April 29, 2019, 10:30 a.m.
Frank Abagnale provides entertaining insight into his life as the notorious imposter of the 1960s; a thrilling story told in the award-winning movie and Broadway musical, Catch Me If You Can. By age 21, Abagnale was known as America's most gifted con man, successfully impersonating an airline pilot, pediatrician, stockbroker, college professor, and assistant attorney general, all while cashing $2.5 million in forged checks. Audiences will experience an emotional roller coaster ride as motivational speaker Frank Abagnale describes his escapades and reveals how he learned to live on the right side of the law.