CastExpo 2019 is around the corner. You and your customers have been anticipating it for three years—the chance to meet at the largest North American gathering of the metalcasting supply chain. When attendees think of CastExpo, they think of full-scale exhibits, cutting-edge technology demos, packed aisles, exciting new equipment, innovative sessions and a show floor full of energy. They are expecting to see you and all the new, innovative solutions you can offer them.
Representatives of the entire metalcasting industry supply chain will be at CastExpo 2019 on April 27-30, 2019, in Atlanta.
They are waiting to meet YOU.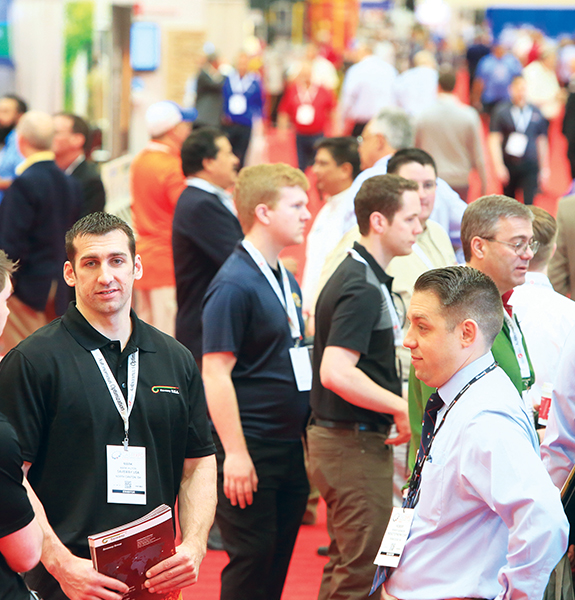 Connect
Build company and brand recognition
across the entire spectrum of the
metalcasting industry.
•    Business owners
•    Buying agents
•    Casting purchasers
•    Consultants
•    Design engineers
•    Plant engineers
•    Equipment suppliers
•    Manufacturing managers
•    Metalcasting executives
•    Office support
•    Production managers
•    Professors 
•    Quality managers
•    Raw material suppliers
•    Sales managers
•    Service suppliers
•    Students
•    Supervisors
•    Supply chain personnel
•    Technical services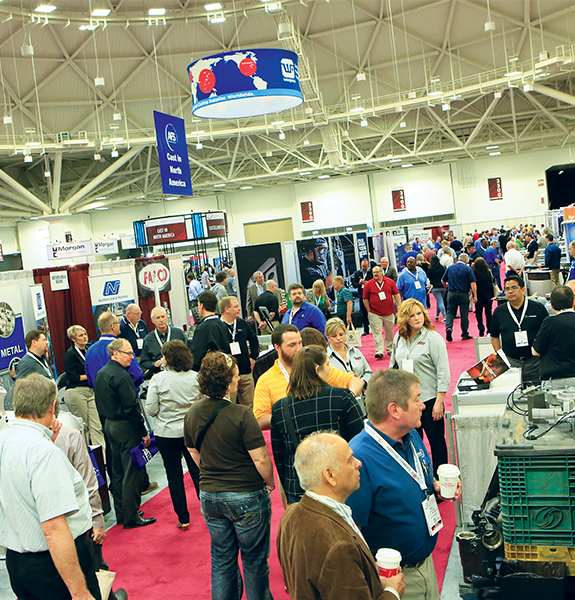 Explore
CastExpo offers attendees a
wide range of equipment and
services to check out.
•    Additive and 3-D printing
•    Aluminum casting
•    Cleaning and finishing
•    Copper alloys
•    Diecasting
•    Environmental control
•    Heat treatment
•    Iron casting
•    Investment casting
•    Lab, testing and inspection
•    Lost foam casting
•    Magnesium casting
•    Maintenance
•    Melting
•    Mold and core making
•    Packaging and shipping
•    Pattern and tooling
•    Pouring
•    Safety equipment
•    Sand casting
•    Sand preparation
•    Services and training
•    Software and management  systems
•    Steel casting
•    Superalloys
Let us know
Our exhibitors and attendees frequently help us by alerting us to illegitimate hotel offers. If you receive an email or other communication from a company you suspect is unaffiliated with AFS or its events, please contact us. More details can about how you can help us fight unauthorized companies, visit our hotel and travel page for more details.

CastExpo 2019's Host
CastExpo 2019 will be held at the Georgia World Congress Center (GWCC), the country's fourth-largest convention center. The GWCC is conveniently located in downtown Atlanta and is 15 minutes from the Hartsfield-Jackson Atlanta International Airport (ATL). ATL is the world's busiest airport, with more than 150 direct, non-stop flights landing there every day.
This location is sure to draw plenty of manufacturers and metalcasters to CastExpo 2019.