Keynote Speakers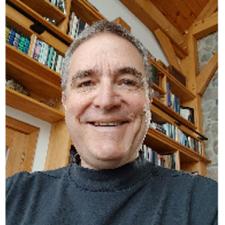 Chairman, LightSpeed Concepts Inc.
A pioneering metalcasting entrepreneur and dedicated mentor, John "Chip" Keough is currently chairman of LightSpeed Concepts Inc. (Albion, Michigan). In addition to heading up LightSpeed Concepts – an additive manufacturing equipment and consumables developer and provider – Keough runs Joyworks, a metalcasting "skunkworks," and the digital architectural design generation platform HYPAR.
Keough graduated from the University of Michigan in 1977 with bachelor's degrees in mechanical and metallurgical engineering. In 1980, he became a Registered Professional Engineer. He was named an adjunct professor to University of Michigan's Materials Science and Engineering Department in 2008.
Some of Keough's past accolades include the 2005 AFS Award of Scientific Merit, 2010 China Foundry Association Award of Merit, 2014 Foundry Educational Foundation E. J. Walsh Award, and 2017 ASM Heat Treating Society - George H. Bodeen Award. In 2018, he received the AFS Pangborn Gold Medal, the society's highest honor.