Keynote Speakers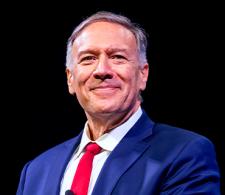 Leadership in Uncertain Times
10:30 a.m. | Tuesday, April 23
Former U.S. Secretary of State and CIA Director
Join us for a fascinating keynote at Metalcasting Congress 2024 by Mike Pompeo, the remarkable American leader who has held the roles of both U.S. Secretary of State and CIA Director. His talk on "Leadership in Uncertain Times" is guaranteed to captivate attendees and deliver an important message for the metalcasting industry.
Pompeo's journey includes graduating top of his class at West Point, leading troops along the Iron Curtain, and earning a degree from Harvard Law School. He transitioned from aerospace and energy to Congress and later became the nation's most senior spy when he took the helm of the CIA. As the 70th Secretary of State, he championed American values and prioritized the nation's interests.
During his tenure as the 70th Secretary of State, the U.S. became a significant energy exporter, achieved a milestone in the Middle East through the Abraham Accords, and hosted the largest human rights gatherings at the State Department. Pompeo is also the author of "Never Give an Inch: Fighting for the America I Love."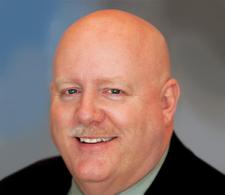 Hoyt Memorial Lecture: Embracing Adversity – Mining the Riches from Life's Challenges
10:30 a.m. | Wednesday, April 24
AFS Past President; Executive Vice President - Industrial Sales, Badger Mining Corp.
Life is unpredictable and often presents significant challenges and hardships. These challenges and hardships do not determine our ultimate destination, but rather give us an opportunity to grow and find new meaning. Adversity often allows us to expand our vision, renew and restore our appreciation, and develop new skill sets to thrive.

Mike Lenahan is Executive Vice President - Industrial Sales at Badger Mining Corporation. A graduate of Bowling Green State and Notre Dame, Lenahan started his career at Sand Products of Cleveland in 1987. He has since become an expert on foundry sands and foundry recycling, having authored multiple papers on both topics. Lenahan is a Past President of AFS. He has been an active member of several AFS chapters and is a past chair of the EHS Division and Government Affairs Committee. Lenahan also has served on the board of the Ohio Cast Metals Association and as secretary-treasurer of the Foundry Association of Michigan.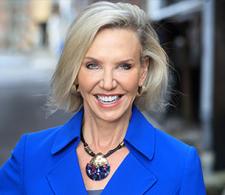 Successful Succession Strategies for Manufacturers of Every Size
10:30 a.m. | Thursday, April 25
Business Growth Strategist and Author of "Who Comes Next: Leadership Succession Planning Made Easy"
Meridith Elliott Powell is an award-winning author, keynote speaker, and business strategist. With a background in corporate leadership and sales, her career expands over several industries, including banking, healthcare, and finance. Powell worked her way up from entry-level jobs to earn her position in the C-Suite.
She is a member of the Speaker Hall of Fame, Vice Chair of the National Speakers Association, a Master Certified Business Growth Strategist, a Certified Executive Coach, and a Certified Speaking Professional. In addition, Powell is an invitation-only author for LinkedIn, with more than 600,000 learners taking her courses around the world.