Keynote Speakers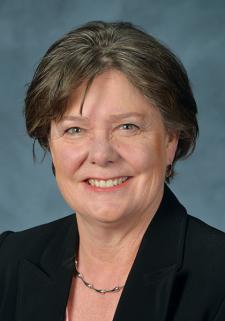 Disaster Recovery—Everyone's Worst Nightmare
Tuesday, April 3, 2018 ~ 10:30 – 11:30 a.m.
Dotson Iron Castings
Sponsored by the AFS Cast Iron Division
In the early morning hours of Sept. 23, Dotson Iron Castings experienced a fire that would destroy all of its molding capabilities, completely shut down its operation and require a recovery effort beyond what could ever have been detailed in a disaster recovery plan. Bye will talk about the many twists, turns, and lessons learned throughout the recovery process relating to disaster preparedness.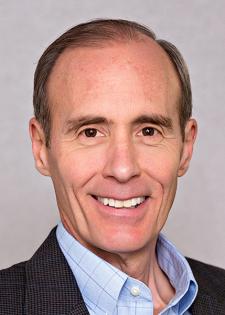 Changing Perceptions: The Need for an "Unbalanced Force"
Wednesday, April 4, 2018 ~ 10:30 – 11:30 a.m.
Perceptions are a function of information received from many different sources. These perceptions become firmly held beliefs that rarely, if ever, change. Today, the typical perception of the metalcasting industry is that of a smokestack industry utilizing low technology and lacking in challenging career opportunities.  This perception remains virtually unchanged since the 1970s. According to Newton's First Law of Motion, an object moving in space continues to move in the same direction at a constant velocity in the absence of an unbalanced force. In the absence of an unbalanced force, perceptions also will not change. Over the past 40 years many individuals have acted as an unbalanced force to change perceptions. This presentation will examine the common aspects of these efforts so that each of us can have an impact on perceptions.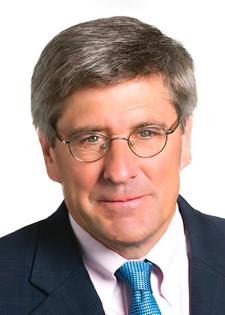 Economic and Political Update
Thursday, April 5, 2018 ~ 10:30 – 11:30 a.m.
Founder Club for Growth
Serving as Keynote Speaker on the morning of April 5 will be respected economist Stephen Moore, who was Senior Economic Adviser to the Trump Campaign in 2016.
"Stephen Moore is one of the foremost experts on tax policy and one of the most influential advocates for economic growth," said Doug Kurkul, CEO of the American Foundry Society. "The insight and perspective he offers will benefit Metalcasting Congress attendees in their business planning and decision-making." 
Moore is currently the Distinguished Visiting Fellow for the Project for Economic Growth at the Heritage Foundation. In prior roles, he was the Founder of the Club for Growth, a member of the Wall Street Journal editorial board, and Founder of the Free Enterprise Fund. Moore was the Co-Founder of the Committee to Unleash Prosperity, alongside Arthur Laffer, Steve Forbes and Larry Kudlow.
The author or co-author of several books, Moore earned a bachelor of arts degree from University of Illinois at Urbana-Champaign. He holds a master's of arts in economics from George Mason University. Moore's commentary has often been featured on CNN, Fox News, and other news outlets.