Casting Designers and Buyers, It's Time for CastExpo 2019, and You Know What That Means! BYOB!
(Bring Your Own Blueprints)
The Designers & Buyers Track is returning this year, at no extra charge! BYOB!

Registration is now open for CastExpo 2019 and its complementary component, Cast in North America (CINA). The event offers casting designers and buyers a unique opportunity to connect personally with foundry personnel, to review their needs and find a foundry that can execute on your blueprints.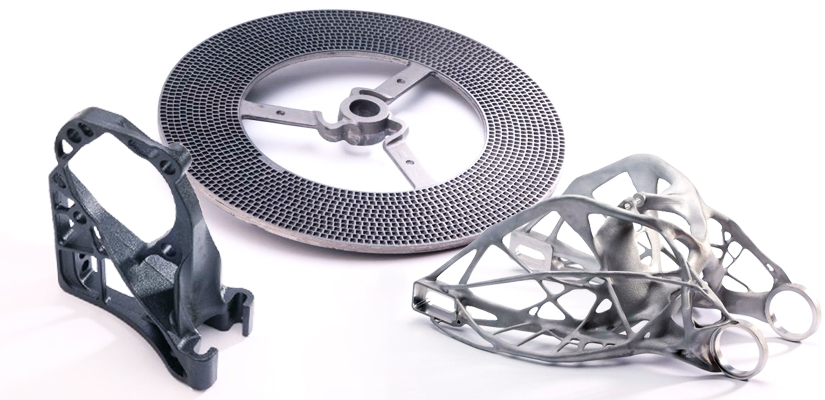 CastExpo 2019 is April 27-30 at the Georgia World Congress Center in Atlanta, and at this event, designers and buyers can learn even more about how to leverage the various casting processes to improve part performance, quality and costs.
As the largest metalcasting trade show and congress in North America, CastExpo is held every three years. For the metalcasting industry, it's the time to meet new customers, network with all the contacts they haven't seen in three years, see the best in new foundry equipment, and discover new business opportunities.
CastExpo is known for its impressive show floor featuring hundreds of industry suppliers, servicers, and related exhibitors. CINA is also on the show floor, and it's the place where metalcasters showcase their capabilities to designers and buyers.
This year, a special Designers and Buyers Track is included with the base CastExpo registration, which includes access to the full trade show floor, keynote speakers and two days of special sessions covering topics specially curated for part designers and buyers, April 28-29.
The lineup includes the following sessions:
Cost Effective Casting Design, April 28, 9:15-10:15 a.m.
Introduction to Ductile Iron, April 28, 1:30-2:30 p.m.
Alloy Design Strategies in Aluminum Alloys in High Temperature and High Stiffness Applications, April 28, 2:45-3:45 p.m.
Casting Conversion and Additive Manufacturing, April 28, 4-5 p.m.
From Design to Production: Elements of Autonomous Engineering for Casting Process Improvement and Its Impact on Lifetime Product Costs, Monday, April 29, 9:15-10:15 a.m.
Tips and Trends in Casting Source, April 29, 1:30-2:30 p.m.
Casting Case Studies in Iron and Aluminum, 2:45-3:45 p.m.
Identifying Casting Sources, 4-5 p.m.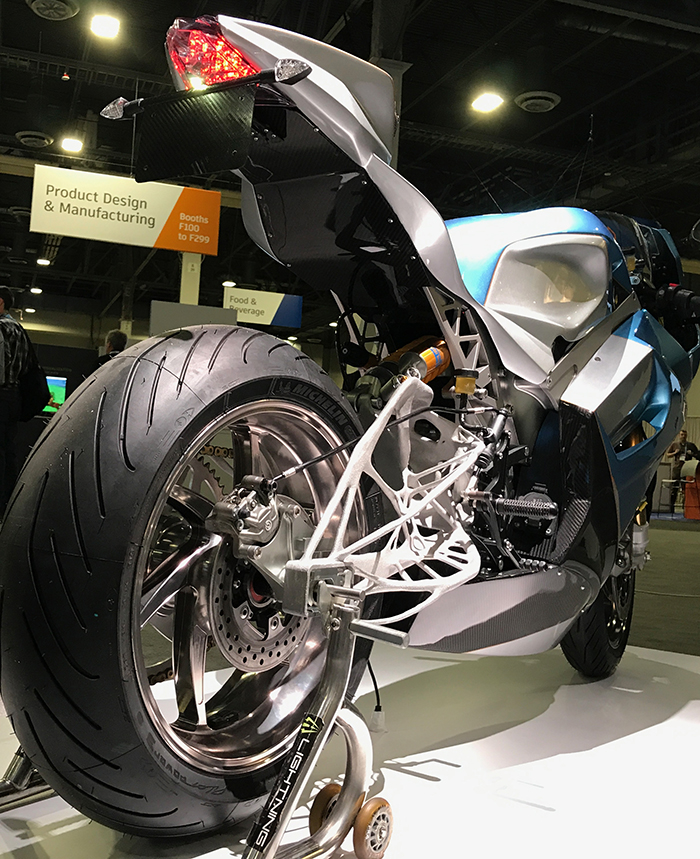 This year also marks the return of the popular "Bring Your Own Blueprint" program, where designers and buyers can show their casting and machining drawings to exhibiting foundries in order to explore casting options, verify foundry capabilities, and learn about feasibility, costs, and material options. To participate attendees can bring their casting (and machining) drawings in blueprint form, or as a 3D model in digital form, to exhibiting foundries. This valuable program gives the opportunity to fix existing design problems or start a new program in the right direction based on knowledgeable input from metalcasters.
A significant number of foundries have already signed up to exhibit at Cast in North America, and the original floor plan had to be expanded to meet the demand. A full list of exhibitors is available here.
Three keynote speakers for CastExpo will invigorate attendees' imaginations and enthusiasm.
At 10:30 a.m. on April 27, Kaihan Krippendorff serves as the CastExpo 2019 opening keynote speaker. He is the founder of the Outthinker Roundtables with a reputation as a thought-leader and battle-tested consultant. He will speak about thriving in today's era of fast-paced technological change.
Hear about the amazing technical breakthroughs of cast iron during Doru Stefanescu's keynote at 10:30 a.m. on April 28. Cast iron goes back to the 5th century BC. Ferrous alloys evolved from jewelry, to architectural, culinary, and the high-tech materials used in modern applications. To remain competitive, cast iron had to be intricately connected to the knowledge-journey of humans, from "witchcraft" of the tribe shaman to the scientific stage of integrated simulation of current metalcasting processes, including the output of microstructure. Stefanescu is Emeritus Professor at Ohio State University.
Finally, on April 29, Frank Abagnale provides insight into his life as the notorious imposter of the 1960s, a thrilling story told in the award-winning movie and Broadway musical, Catch Me If You Can. By age 21, Abagnale was known as America's most gifted con man, successfully impersonating an airline pilot, pediatrician, stockbroker, college professor, and assistant attorney general, all while cashing $2.5 million in forged checks. 
This is the first year that access to designer and buyer sessions has been included with the base CastExpo show floor registration fee. Early-bird registration for exhibits and Cast in North America is $75 for members and $175 for nonmembers through February 15. Advance registration (Feb. 16-April 26) is $100 for members and $200 for nonmembers. On-site registration will be possible, as well. A membership plus exhibits/Cast in North America package is also offered that buys access to CastExpo plus membership to AFS at $10 below the flat nonmember price.
Register at www.castexpo.com.