AFS has combined the sand casting and additive manufacturing conferences into one big on-line event! Now, you can hear leading experts on green sand casting and 3D printing tell their stories in a single conference. Using both live online and on-demand material, this conference will cover the latest advances in sand casting technologies as well as practical information that will help attendees improve their foundry processes. Learn how others are managing their sand casting operations and hear from founders who have successfully incorporated 3D printing into their sand casting process.  Topics will include green sand casting in different molding media, green sand additives, sand system control,  chemically bonded molds and cores, sand testing, refractory coatings, processes and equipment for 3D sand printing, printed hard tooling for sand casting and environmental, health, and safety related issues.
 
Tentative Conference Agenda
Monday, August 31, 2020
Additive Manufacturing: Lessons Learned from the Covid-19 Pandemic -
Where do American Metalcasters go from here?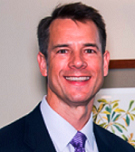 John Danko, Danko Arlington Inc., Baltimore, Maryland
      Hear from an early adopter of 3D sand printing! Started just after the 1918-1919 Spanish Flu pandemic, Danko Arlington recently
      celebrated their 100th anniversary. John Danko will discuss how additive manufacturing has transformed the foundry and the lessons
      learned over the last century while adapting to changing environments. Stressing innovation and outside-of-the-box thinking, John will
      emphasize learning on e-commerce, digital platforms, remote management, and now 3-D sand printing to best prepare metalcasters for 
      the next generation.
Tuesday, September 1, 2020
Session 1: Green Sand Casting

Session Chairs: Bryan Kluge, Imerys, Cincinnati, OH; Pete Gravunder, Badger Mining Corp., Berlin, WI
Foundry Case Study and live Q & A: New Sand Additions for Green Sand System
Travis Hepfner, Cadillac Casting Inc., Cadillac, MI; Michelle Ring, Minerals Tech, Carmel, IN

Are new sand additions important to sand system quality? Listen to one foundries story. With an Big influx of heavily cored jobs at the facility, it didn't make sense to keep adding new sand when they were constantly removing sand from the system to better maintain levels. This is how the  foundry overcame the challenges created by this kind of system change.
Green Sand Additives - Why Should a Foundry Use Them? 
Steve Neltner, REFCOTEC, Orrville, OH

Hear from one of the leading a sand system expert! This presentation discusses how green sand additives can greatly enhance the properties of the prepared molding sand. Additionally, Neltner will discuss how foundries have use specialty additives to create better sand property consistency, reduced casting cleaning time scrap.
Green Sand Reclamation
Dave Silsby, Simpson Technologies, Aurora, IL
Green Sand Testing
Larry Kaiser, American Colloid Company, Hoffman Estates, IL

Session 2: Additive Manufacturing - 3D Sand Printing

Session Chairs: Jerry Thiel, University of Northern Iowa, Cedar Falls, IA; Jiten Shah, Product Development & Analysis LLC, Naperville, IL


Additive Manufacturing: OEM Perspective
Andrew Derucki, Eaton Corp-Hydraulics, Mishawaka, IN

What do customers want foundries to know? This presentation will provide an OEM's perspective on the use of additive manufacturing in the foundry.
Application of Sand 3D Printing for Stainless Steel Castings
Dr. Yoya Fukuda, Kimura Foundry America Inc., Shelbyville, IN
   
Advancing Developments for 3D Consumables - Resin Systems, Coatings and Cleaners
Kelley Kerns, HA-International, Westmont, IL
   
As the demands on printing technologies and capabilities advance, so do the performance expectations on the consumables. What you should expect from resin systems, cleaners, and coatings -coatings, and cleaners to optimize your operation. Hear a leading supplier discuss the latest technological advances.
Printed Ceramic Sands
Doug Imrie, Southern Cast Products Inc., Jonesboro, AR

Fast Printing and New Printing Technologies
James Haidos, ExOne, North Huntingdon, PA
Specialty Additives and Coatings for Printed Cores
TBA
Design & Modeling of 3D Printed Sand Casting
Jiten Shah, Product Development & Analysis LLC, Naperville, IL

Wednesday, September 2, 2020
Session 3: Chemically Bonded Molds and Cores
 
Session Chair: Dr. Scott Giese, University of Northern Iowa, Cedar Falls, IA
The Journey to Silica Compliance with Ceramics
Bill Johnston, Ellwood Engineered Castings, Hubbard, OH; Claude Krause; Carbo Industrial Technologies, Broussard, LA

Learn from a foundry that has gone through the process of replacing silica sand with ceramic media. The presenter will walk through the full conversion process, from evaluating ceramic media for a possible foundry conversion, trials to evaluate the material, steps involved with making a complete conversion to a ceramic molding material, and lessons learned during and after the conversion.
"Ask the Expert" Live Discussion; Chemically Bonded Molds, Cores and Refractory Coatings (AFS Cured Sand & Aggregate Committee)
Sairam Ravi, University of Northern Iowa, Cedar Falls, IA; Brodie Biersner, HA-International, Westmont, IL


Bring your problems and questions: everything you need to know about chemically bonded cores and Molds and refractory coatings. The panel of experts will answer your questions and help solve your most pressing problems in this area.
Adoption of Inorganic Binders
Kelley Kerns, HA-International, Westmont, IL; Joe Muniza, ASK, Chemicals, Dublin, OH

A Casting Trial to Evaluate Various Chemically Bonded Sand Disc-Shaped Specimens for Surface Finish and Erosion Defects
Milan Rival, Altair Engineering, Inc., Troy, MI


Many foundries prefer chemically bonded sand mold over green sand when it comes to castings with thin-wall sections and complex internal dimensions, yet casting issues can result in costly defects. This presentation addresses chemically bonded sand erosion and surface finish issues for aluminum and cast iron castings. Erosion in chemically bonded sand can occur when molten alloy dislodges grains of sand, resulting in a rough as-cast finish.
Panel: Casting Trials & Analytics Using Disc-Shaped Sand Specimens to Study Mold-Metal Interface Reactions
Dr. Sam Ramrattan, Western Michigan University, Kalamazoo, MI; Jeff Cieplewski, Weaver Materiel Services, Inc.; Dr. Lee Wells, Western Michigan University, Kalamazoo, MI; Andy Pike, Mueller Co.

Simulation of the Core Blowing Process
Magma Foundry Technologies, Inc., Schaumburg, IL
Session 4: Additive Manufacturing; Printed Hard Tooling
 
Session Chairs: Kirk Rogers, CASE Western University, N.Lima, OH; Kip Woods, Emerson Process Management, Nevada, IA
3D Printed Foundry Tooling- No Longer a "Wait and See" Technology
Garrett Iverson, Alliant Castings, Winona, MN


Additive technology emerged from a prototype-only process to a process that is viable for production casting applications. This presentation will provide a view of how the use of additive in the metalcasting industry is no longer a "wait and see" technology, but ready to be applied be everyone.
Printing Patterns and Core Boxes
Clay Guillory, Titan, Colorado Springs, CO

High Performance Additive Manufacturing Thermoplastics for the Foundry Industry
Alan Franc, Techmer PM, Clinton, TN


The production of foundry tooling has been adopting additive manufacturing (AM) as a fabrication method. Conventional fused filament fabrication is the most common AM production process but is typically limited in types of materials available. These materials (such as PLA and ABS) have relatively poor abrasion and chemical resistance. This paper will discuss and compare several thermoplastics composites with improved performance for foundry tooling.
The Application of Additive Manufacturing for Titanium and Polymer Molds for Lost Foam Pattern Production
Marshall Miller, Flowserve Corp., Rock Springs, GA


The current cost of molds is a barrier to access of customers to the lost foam casting process. By applying new Additive processes and materials through the AFS project to develop lost foam tools in Polymers and Titanium, the cost of tools is reduced to a fraction of the cost of subtractive tools.
Replacing Foam with Printed Polymer for Lost Foam Castings
Marshall Miller, Flowserve Corp, Rock Springs, GA
 
High Temperature Strengths of 3D Phenolic Printed Molds and Cores
Sairam Ravi; Jerry Thiel, University of Northern Iowa, Cedar Falls, IA

Thursday, September 3, 2020
Session 5: Environmental, Health & Safety
 
Session Chair: Jeff Krause, HA International, Westmont, IL
Management of Anime Exposure in the PUCB Core Room
Jarek Olszak, Laempe-Reich, Trussville, AL


The presenter will review the core making equipment and process for safe and efficient Coldbox Core Production while minimizing Amine Exposure.
EHS Aspects of 3D Sand Printing—Air Quality,Ventilation and Limits on FA 
Kip Woods, Emerson Process Management, Nevada, IA; Jeff Krause, HA International, Westmont, IL

Sand Processing Methods Show Reduction of Respirable Silica for the Foundry Industry
Jerry Thiel, University of Northern Iowa, Cedar Falls, IA