Certified Institute Instructors
Leo Baran
AFS and the Institute
Schaumburg, IL  
With a BS in Metallurgical Engineering from the Illinois Institute of Technology, as well as experience in multiple facets of the industry, Leo brings a wealth of knowledge to the Institute's Introduction to Metalcasting course, as well as contributing subject matter expertise to the development of several of the nonferrous courses. An advocate for industry outreach, he often conducts metalcasting presentations for communities and students. Prior to joining AFS as its Director of membership services, Leo held positions at H.Kramer & Co., Airco Industrial Gases, US Silica Co., Colonial Metals Co., and the North American Die Casting Association. 

Tom Cobett, T. Cobett and Associates
Strongsville, OH

While Tom graduated with a B.S. in Industrial Arts Education from Kent State University, his passion has always been the foundry industry. In addition to working at various companies in the industry, including FOSECO Inc, Castalloy Corporation, and OmniSource Corporation, Tom was also owner of WestCast Company, where he developed, manufactured and sold sodium silicate and epoxy sand binder systems and consumable foundry products. He holds 4 patents; 2 U.S., 1 German and 1 European. Three of them are for binder compositions or mixtures, and the fourth is for a method for making and using ferrous metal particle briquettes. Tom is currently owner of T. Cobett and Associates, which provides consulting services to foundries, steel mills, mining companies and recycling companies.

Tom is also the inventor of the Foundry in a Box, which he uses to demonstrate metalcasting at ASM Materials Camps. His accomplishments in next generation outreach earned him the Jack F. Steele Excellence in Marketing Award in 2014. A passionate instructor, Tom is currently teaching the Institute's Nobake Molding & Coremaking 101 and 201 courses, as well as Casting Defect Analysis. He also serves as a part-time instructor of metalcasting courses at Kent State University.
Doug DeSmit, ASK Chemicals, Dublin, OH




Currently a senior technical service representative for ASK, Doug began his career working with cores in various positions and foundries and has continued on that path ever since. He worked for such companies as C-L Industries, Metalloy Corporation, Ashland Chemical Inc., Hill and Griffith Company and SCORE Inc., before joining ASK Chemicals again in 2000. In his current role, he is responsible for running product trials, process and tooling training, and trouble-shooting for customers worldwide. He also works with R&D developing new products. An expert in coldbox, nobake and green sand processes, Doug is currently an instructor for the Institute's Coldbox Process 101 and 201 courses. 
Shelly Dutler, AFS Institute
Schaumburg, IL

Shelly holds a Master's degree in Material Science and Engineering from the Illinois Institute of Technology and a B.S. in Manufacturing Technology with an emphasis in Metal Casting from the University of Northern Iowa.  She is responsible for management of and as a subject matter expert for new course development at the Institute.  Shelly worked for John Deere & Company and MAGMA Foundry Technologies specializing in casting design, prediction of residual stresses and distortion, and developing material data for temperature dependent mechanical and thermophysical properties for simulation. 


Dr. Walter Evans, Consultant
Crossville, TN

Holding a B.S. in Metallurgy from Case Institute of Technology, an M.S. in Manufacturing Systems from the University of Michigan, and a Ph.D. in Metallurgy from Case Western Reserve University, Walter is both an accomplished iron metallurgist and process improvement specialist. He is also a Certified Six Sigma Black Belt and a Six Sigma Master Black Belt. While working for Ford Motor Co., Walter supported quality, reliability, and productivity improvement initiatives of production plants; supervised casting material and process development; developed computer models of energy-intensive processes for efficiency improvement; and taught courses on six sigma green belt and internal applied metallurgy to Ford employees, as well as graduate materials engineering courses at the University of Michigan.
In 2005 Walter started his own consulting company, providing process improvement support for clients, including DMAIC projects to support new product launches and quality improvement; Six Sigma deployment and Green/Black Belt training; and conducting internal and supplier process capability and process reliability analyses. Walter currently teaches the Institute's Problem Solving & Process Improvement and Iron Metallurgy courses.
Nick Fox, Galesburg Castings
Galesburg, IL 
Nick began his career at Galesburg Castings working in every position in the foundry before moving into quality, where he developed a formal quality management system, overseeing all quality and training functions of the organization prior to moving to manager of the organization in 2011. He currently oversees all administrative and operational aspects, manages the customer base and develops new business practices.  
Nick is a certified third party ISO 9001 Lead Auditor and certified ISO/TS 16949 Supplier Auditor. Owner of a consulting business for 14 years, he assisted clients in developing and implementing formal quality systems, provided numerous custom training programs on various quality and business management topics, and worked with many community colleges throughout the state of Illinois providing training to clients on site. Nick is currently an instructor for the Institute's Casting Supplier Auditing course, and has served as chairman of the Institute's Board of Directors.

Jill Kelby, Kelby Ergo Design
Eden Prairie, MN

Graduating with a B.S. in Physical Therapy from UW-Madison, Jill began her career as a physical therapist and ergonomics consultant for OSI Physical Therapy and Work Center, but soon realized that her passion lie in preventing injuries before they happened. She then worked for 4 years as a corporate ergonomist for Fairview Health Services before starting Kelby Ergo Design, where she now works with clients, including metalcasters, to develop and implement successful ergonomic, process improvement and loss control programs. Her trademarked "Do More with L.E.S.S." business process and management system results in an average 10-25% gain in productivity and 75-90% reduction in injuries.

Jill is active in the AFS Twin Cities chapter, currently serving on their board of directors, as well as in the AFS Environmental Health & Safety division. A past presenter at the Environmental Health & Safety conference as well as Casting Congress, Jill is currently the instructor for the Institute's Ergonomics: Optimizing Efficiency, Quality and Safety in Foundries course.
Scott Lammers, AFS Institute
Schaumburg, IL
With a B.S. in Metallurgical Engineering, Scott began his metalcasting career as a metallurgist and worked for companies such as Wells Manufacturing, Breim and Associates, Aurora Metals, and Bremen Castings before joining AFS in 2005. With experience in iron, steel, copper and aluminum, and in a variety of applications including failure analysis, vacuum permanent molding, process and quality control, cost reduction, new product development and metallurgical controls, Scott brings a wide array of industry experience to the courses he instructs. These include Introduction to Metalcasting, Casting Defect Analysis, and Iron 101.
Brandon Lamoncha, Humtown Products 
Columbiana, OH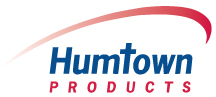 Brandon brings over 15 years of experience in pattern and mold making, rapid prototyping and additive manufacturing to the Institute's Design & Optimization for 3D Sand Printing class. Working his way from CNC operator to CNC department manager to project manager, Brandon is now the Sales Manager and Solutions Provider for Humtown Products, working to solve metalcasters' challenges and provide quality products on-time. Brandon travels the US and internationally, promoting the adoption of additive manufacturing, including 3D sand printing, whenever applicable.
Ed Marczyszak, Burndy Foundry
Bethel, PA
An active member of AFS and a strong believer in training the next generation, Ed brings over 25 years of foundry experience to the Institute's Green Sand Molding 101 and 201 courses. Currently the plant manager for Burndy Foundry, he worked as both the production manager and president/general manager of Peerless Foundry prior to its closing. In addition to a career spent in aluminum and copper green sand and nobake casting, Ed has also deeply involved in safety programs throughout his career and is a missionary for safety in the industry.

Freddy Martinez, Reno Refractories, Inc.
Morris, AL
 Freddy holds both a bachelor's and a master's degree in Metallurgical Engineering, and has been working and consulting in the industry for over 30 years. As technical director for CMI Texas he was responsible for starting a new aluminum foundry and machining shop, and later served as a director where he developed their Latin American markets. He held positions at Intermet Corporation, Grede Foundries and Industrias Unidas before going to Reno Refractories, where he is currently responsible for development of the Mexican market, providing technical support to customers.
The author of five technical papers, past president of the AFS Birmingham chapter, and vice-president of the Sociedad Mexicana de Fundidores, Freddy brings a well-rounded perspective and long history of metalcasting experience to teaching the Institute's Casting Defect Analysis course in Spanish.
Steve Murray, Hoosier Pattern
Decatur, IN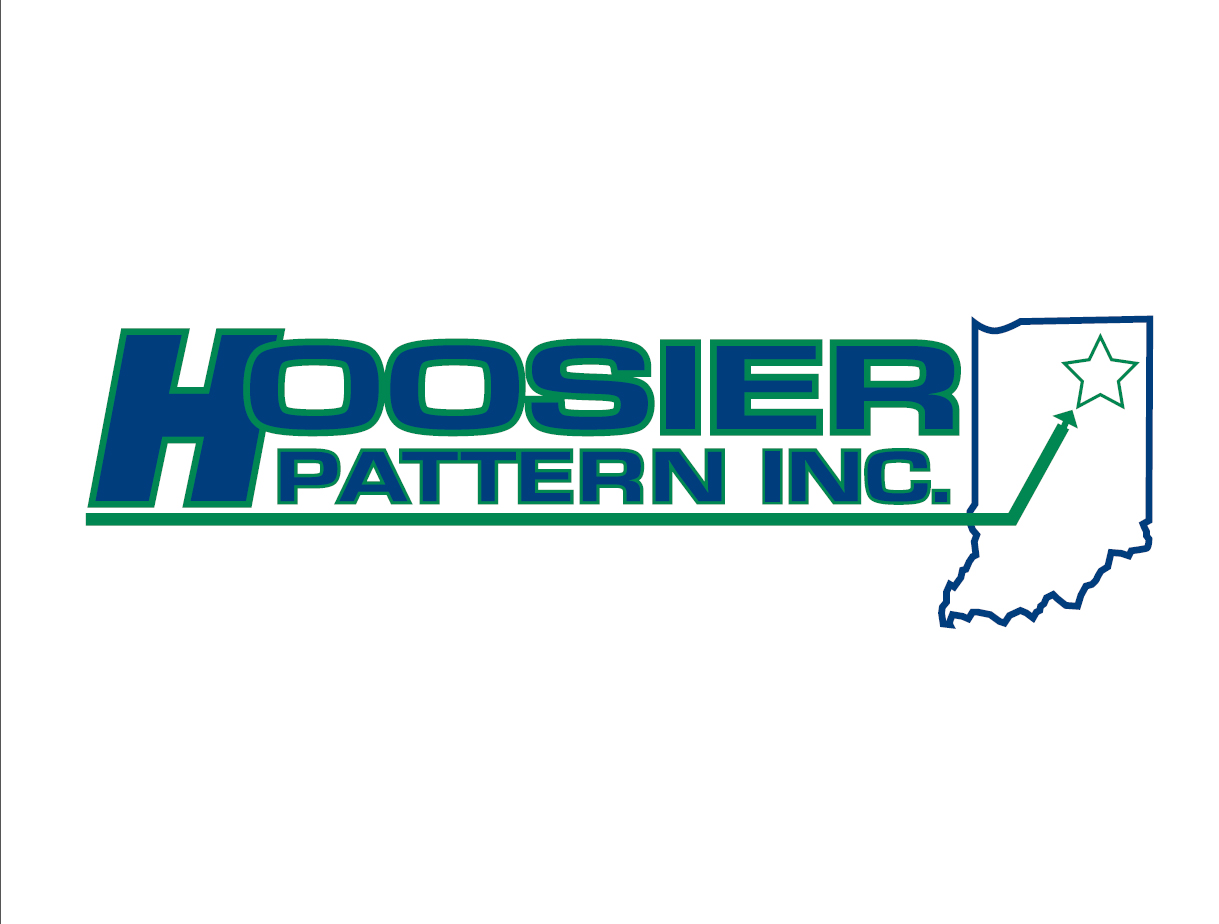 A journeyman modelmaker, moldmaker and patternmaker, Steve spent his apprenticeship years at Peerless Pattern Works in South Bend, IN. He was later hired by City Pattern, where he was the Division Manager for the foundry division of the business, ensuring quality parts were shipped on-time to satisfied customers. This is where he first worked with CNC machines. From there he moved to Total Industries, working as a model, mold and pattern maker to support the foundry by producing aluminum castings used as mold tools. Here he was also a driver of technology, bringing in their first CNC machines and working with AutoCAD, training new employees on the technology and patternmaking in general. At Elkhart Pattern Works, Steve led the pattern shop of a multi-divisional tool house, working with additive manufacturing technologies as well as CNC to develop models and tools. After leaving Elkhart, he moved to Plymouth Foundry, working as the Pattern Shop Manager, before settling at Hoosier Pattern, where he works now.
At Hoosier, Steve is responsible for 3D Printed Sand Sales, and acts as project manager and additive manufacturing consultant to metalcasters. Steve is a member of the Additive Manufacturer's User Group (AMUG) where he serves as the casting track leader, as well as AFS's Ad-hoc Additive Manufacturing Committee. With his great passion for additive manufacturing, he is the ideal instructor for the Institute's Design & Optimization for 3D Sand Printing course.
Dr. David Neff, Consultant
Willoughby, OH
Holding a bachelor's, master's and Ph.D. in metallurgy from Case Western Reserve University, Dave has 25 years of experience in metal pumping and melt treatment (fluxing, degassing, filtration) of aluminum in both the wrought and shape casting aluminum industries. He began his career as Product Manager, Nonferrous for FOSECO, Inc., spent several years in the magnesium, aluminum permanent mold, and investment casting industries, and retired from Metaullics Systems, a division of Pyrotek, Inc.

With nearly 70 technical presentations and publications in various professional society meetings and proceedings, transactions, and technical forums world-wide, Dave is highly recognized and respected in the industry. He was a recipient of the AFS Award of Scientific Merit in 2002 and the Michael J. Trzecinski CMI Award in 2014. Dave is active on the AFS aluminum division committees, a contributor to the ASM Int'l Handbook Series (casting), a contributor to several AFS publications on aluminum casting, and an instructor for both the North American Die Casting Association and the AFS Institute. He currently teaches the Institute's Aluminum 101, Aluminum Melting 201, Aluminum Crucible Furnace Operation 201, and Practical Aluminum Metallurgy 201 courses.
Vadim Pikhovich, MAGMA Foundry Technologies
Schaumburg, IL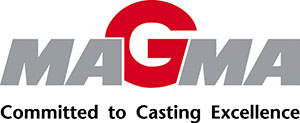 Holding a B.S. in physics and a M.S. in engineering, Vadim began his career at Oshkosh Corporation as a materials engineer, quickly working his way to Sr. Principal Engineer. While at Oshkosh he supported the adoption and use of rapid prototyping technologies, brought simulation software in-house to support design and process capabilities, spearheaded multiple fabrication to casting conversion projects, developed materials and process specifications for start-up jobs; and handled failure analysis, rapid prototyping of new components, casting design, casting material and process selection for military and commercial vehicles.
Moving to MAGMA Foundry Technologies in 2013, Vadim is responsible for development of new customers and applications for casting process simulation in the OEM arena with emphasis on initial casting design and process optimization, working with ferrous and non-ferrous casting processes including gravity sand and die casting, investment, permanent and semi-permanent mold casting, and tilt casting. Vadim currently teaches the Institute's Casting Design course. 
Gene Ritchie, Melt Consultant, Ritchie Melt Consulting
Greenwood, IN
Gene began his career in the metalcasting industry at General Motors Foundry & Power Train Divisions, working his first few years as a lab technician, metallurgical melter/controller and chemist, and the last 27 years supervising the melting and pouring operations. He then worked for almost 12 years as the Melt Superintendent for Waupaca Foundry's Tell City plant, overseeing 2 cupolas, 3 horizontal drum furnaces, 8 line furnaces and 14 live inductors. For the last eight years, Gene has been consulting on iron melting issues related to cupolas, furnaces, holding and transfer vessels, pouring modes, and refractories. He is currently an instructor for the Institute's Iron Melting 201 course.
John Roth, Prairie Industrial Products, LLC, Prairie Metallurgical Products, LLC
Prairie du Sac, WI


Graduating with a B.S in Industrial Arts Education from UW-Platteville, John began his career teaching high school industrial arts classes before transitioning into the foundry industry. Prior to starting his own companies in 2001, he worked for Castalloy Corp., Milwaukee Valve Corp., and Borden Chemicals (now HA International). Through Prairie Industrial Products John is a manufacturer's rep for Manley Brothers, Tinker Omega, LLC and Gaylord Foundry Equipment. Through Prairie Metallurgical Products he produces and markets exothermic risers and other metallurgical products.

Active in the AFS Stateline chapter, John is a past President and currently serves on their board of directors. John currently teaches the Institute's Nobake Molding & Coremaking 101 and 201 courses.
Kumar Sadayappan, CanmetMATERIALS
Ottawa, Canada

A senior research scientist with CanmetMaterials, and AFS Award of Scientific Merit recipient, Kumar has experience in both ferrous and nonferrous casting metallurgy, as well as permanent and sand casting processes and alloy development. He is actively involved in projects dealing with permanent molding of copper base alloys; development of lead-free copper alloys for plumbing applications; grain refinement of copper, aluminum and magnesium alloys; and solidification and hot-tearing resistance of cast metals. Kumar has published over 50 papers in peer reviewed journals and publications, has presented in numerous national and international conferences, and fostered collaboration with several private, academic and government organizations. With a bachelor's in mechanical engineering and both a master's and Ph.D. in foundry engineering, as well as his research experience, Kumar brings extensive knowledge and insight to the development and delivery of the Institute's Copper 101 and Copper Metallurgy 201 courses.
Ted Schorn, Enkei America, Inc.
Columbus, IN
Beginning his career as a high school physics and math teacher, education is one of Ted's passions. As he transitioned to the metalcasting industry, working at companies such as Medcast Inc and Twigg Aerospace before joining Enkei, he has continued to enjoy the training aspect of his responsibilities. Ted began his time with Enkei as the quality manager, transitioned to plant manager of the casting and machining facility, then moved to the position of general manager for corporate quality before assuming his current role as VP of quality and technology for Enkei America where he is the chief technical officer responsible for quality, engineering and risk management.
A senior member of the American Society for Quality (ASQ), past chair of AFS's Division Council, member of the AFS Board of Directors, and chair of numerous other committee, Ted has championed both quality and safety efforts within the industry. He has written a number of papers related to quality, safety and management, which have been presented at Casting Congresses and published in the AFS Transactions. Ted is currently an instructor for the Institute's Problem Solving & Process Improvement course.

Dr. Geoffrey Sigworth, GKS Engineering Services
Dunedin, FL

Holding a B.S in Metallurgy from Carnegie-Mellon University and a Ph.D. in Metallurgical Engineering from M.I.T., Dr. Sigworth has been active in casting technology for 30 years.  While working with KBAlloys, he invented a new grain refiner for aluminum casting alloys, marketed under the name of Tibloy.  He also developed the modification rating system adapted by AFS in their wall chart.  He co-founded and was president of a company which introduced rotary impellor degassers to aluminum foundries in North America.  More recently he was manager of technical assistance for foundry products in Alcoa Primary Metals, and an aluminum technology specialist with FOSECO, Inc.  He presently works as a consultant to the light metals industry.

Dr. Sigworth has received a number of awards from AFS in recognition for his work, including the Howard F. Taylor Award in 1987; Award of Scientific Merit in 1988 and 2002; Best Paper Award 1997/1998, Engineering Division of AFS; and the Ray H. Witt Management Award in 2012. He has published more than 100 technical papers and holds a dozen patents. He recently wrote Best Practices for Aluminum Castings, a textbook published by AFS in 2014. Dr. Sigworth is currently the instructor for the Institute's advanced aluminum courses.
Jerry Thiel, University of Northern Iowa
Cedar Falls, IA


Currently the director of the metalcasting center at UNI, Jerry joined the UNI staff in 1992. Prior to that, he worked at several companies in the industry such as GMT Corporation, DONSCO Inc., Viking Engineered Cast Products and Trinity Foundries. Through his work at the UNI metalcasting center, Jerry has conducted research and developed a number of technologies including the development of the theory of how phase changes in silica sands cause veining defects; development of two biourethane foundry binder systems that show dramatic environmental benefits; development of an agricultural based replacement for phenol formaldehyde in phenolic urethane cold box and no-bake binders; and development of new test methodologies to measure the efficiency of cold box release agents. Most recently, he spearheaded the creation of the new additive manufacturing center for metalcasting, where 3D Sand Printing is used to produce complex parts and cores not capable in other metalcasting processes.
An active member of the AFS technical committees, past Chairman of the Institute's board of directors, publisher of countless papers, and recipient of several AFS awards, Jerry is currently an instructor for the Institute's Green Sand Molding 101 and 201 courses.

Jack Travis, JET Technologies, Inc.
Lancaster, PA
 Owner of JET Technologies, Jack has been a manufacturer's sales representative for 20 years.  He has represented various contract manufacturers in the areas of plastic injection molding, structural foam, thermoforming, all types of metalcastings, sheet metal, stampings, CNC machining, and electronic assemblies, though his focus has always been castings and CNC machining.  Through his work, he has educated and assisted customers in part design and selection of proper manufacturing technique. Jack has had seven technical articles published in various industry journals, and is an active member of his community and other outreach organizations. Jack is currently an instructor for the Institute's Casting Design course. 
Dave Williams, ASi International
Cleveland, OH

A graduate of Illinois Institute of Technology with a B.S. in Metallurgical Engineering, Dave has over 30 years' experience in the foundry industry. He worked at two foundries before moving to the supplier side of the industry, working at Allied Mineral Products for twenty plus years before joining ASi International ten years ago. An expert in iron and steel metallurgy and melting practices, as well as induction, cupola and pressure pour furnaces, Dave is actively involved in the AFS committee structure, is the current Vice Chairman of the Institute's Board of Directors, and has been a long-time Institute instructor. He currently teaches the Iron Melting 201 course.